Regular price
Sale price
£179.95
Unit price
per
Sale
Sold out
Included in the bundle is a Trybike Trike, a Helmet (please select your size) & a Trybike Wicker Basket
12 inch spoked steel wheels with nylon brushings, sealed smooth cartridge ball bearings and extra wide rubber inflatable tyres
Easily turn the Trike into a Bike with the included conversion kit
Weight: 6.3kg
Suitable for: 15 months – 6 years
Helmet adjusts with the simple turn of a knob
Extra Small Helmet: 44 - 51cm
Top Tip – measure the head circumference of your child just above their eyes for accurate size
Basket dimensions: 27cm x 18cm x 17cm
The ultimate first bike bundle for your little one. The beautiful 2-in-1 Trybike Balance Trike, a retro helmet and beautiful wicker basket all bundled up into one amazing package.
The 2-in-1 Trike
A balance bike with a difference. Convert your trike to a bike in a few simple steps with the conversion kit that comes with your Trybike. From 15 months old, build your little ones confidence with the Trike. As they grow and learn, turn the Trybike into a Bike so they start learning how to balance and manoeuvre with 2 wheels. The perfect balance bike to be handed down the generations.
The Trybike Steel has been designed and developed in the Netherlands by Co&Co after many years of experience with balance bikes. They have applied their experience and selected the best materials, created the most durable construction and added stunning details as well as a quality finish. Trybike is the perfect next step for your child as they go from walking to learning how to cycle. Most children will learn how to master a pedal bike within 1 or 2 hours if they are an experienced Trybike rider!
Give your Trybike your own look! Each bike comes with sticker sheets with loads of designs to choose from so you can customise your Trybike! Or even create a retro feel by adding a classic wicker basket to the front.
The Helmet
The makers of Trybike bring you the CoConuts helmet! The helmet is robust, handy and comes with an adjustable inner ring which, by means of an adjustable headband, can always be adjusted to the right fit. The hard outer shell gives the helmet, in contrast to foam helmets, a longer life and better protection for children. The design, ease of use and comfort means your child will not want to take it off!
 Helmet adjusts with the simple turn of a knob
Extra Small – 44-51cm – 240 grams
Small – 47-53cm – 340 grams
Medium – 53-58cm – 420 grams
Top Tip – measure the head circumference of your child just above their eyes for accurate size
The Wicker Basket
Transform your Trybike with this classic woven wicker basket. The basket will be sure to give your Trybike a unique retro feel and be handy for taking teddy on those bike rides. Use the two brown leather-look straps to simply attach the basket to your Trybike's handlebars. Make sure the basket is tightly fastened to the handlebars for maximum load capacity.
Wooden wicker basket
Leather look and feel straps
Item dimensions: 27cm x 18cm x 17cm
Share
Delivery

Free UK Delivery

Please allow 3-5 Days for Delivery
The Brand

We are Pim and Alex, two brothers and crazy about cycling. We come from
the Netherlands, where almost everyone has one or two bikes. Besides enthusiastic cyclists, we have been already for 10 years importing loads of fun toys, especially ones with wheels, including balance bikes.

In 2015, we started developing our own balance bike, applying all of ou knowledge as toy sellers and cyclists during the process. We had great fun designing the perfect balance bike: durable, designed to last, and, to top it all, darned good-looking to boot! The result: the Trybike, which is exactly the kind of bike we would have loved to have had as kids.
View full details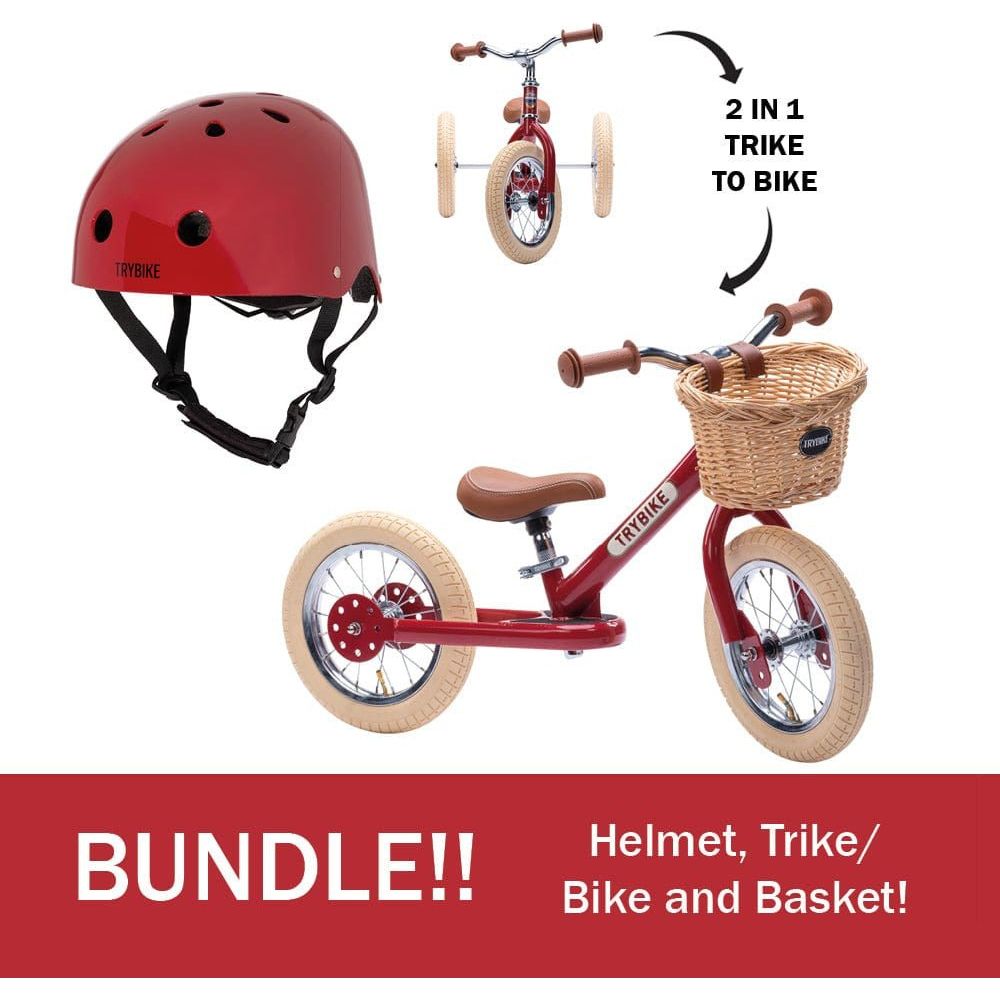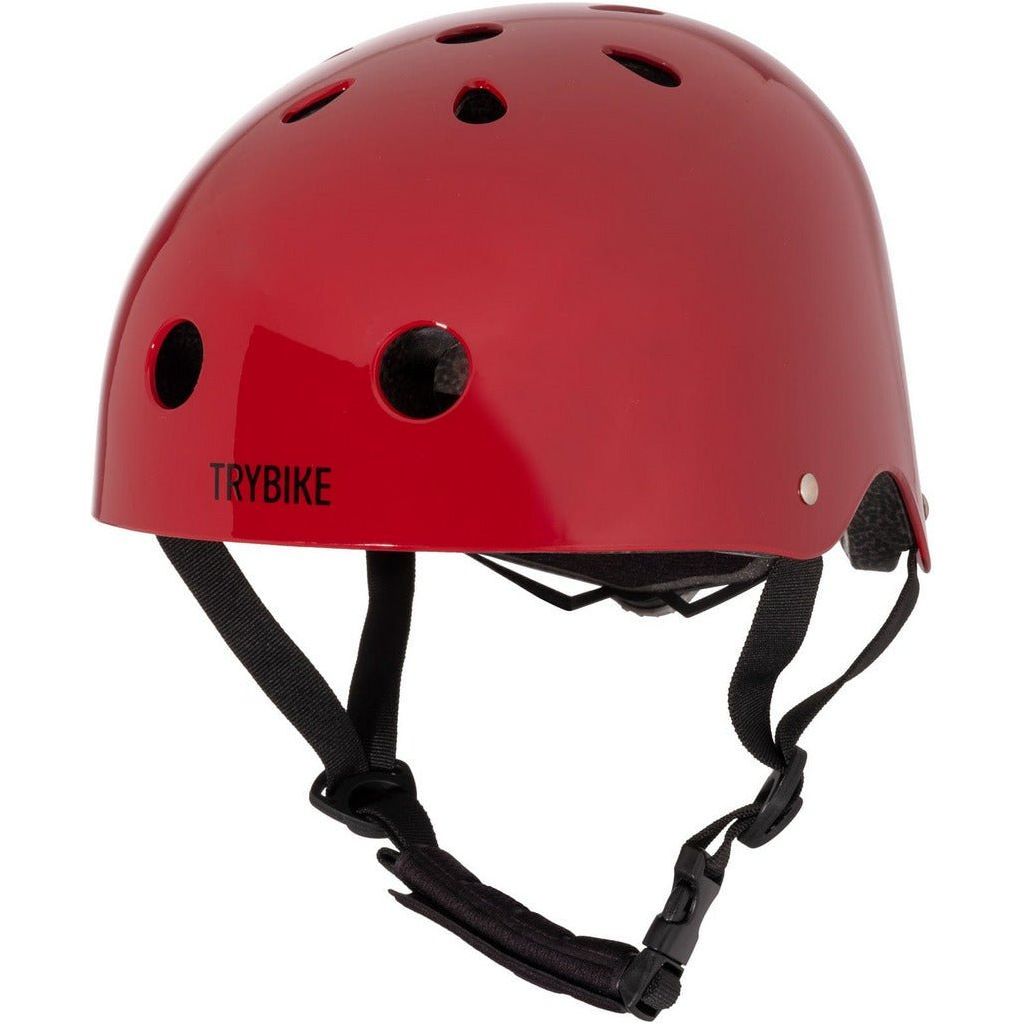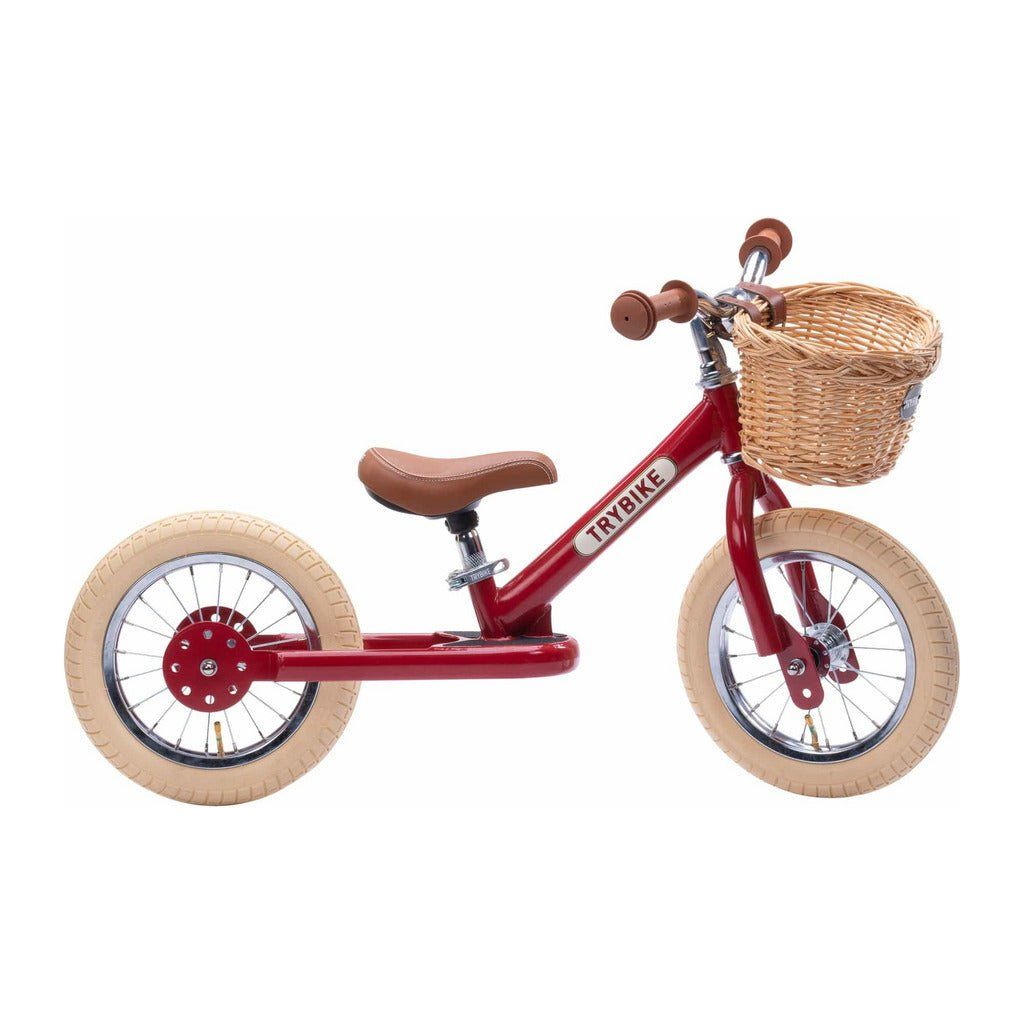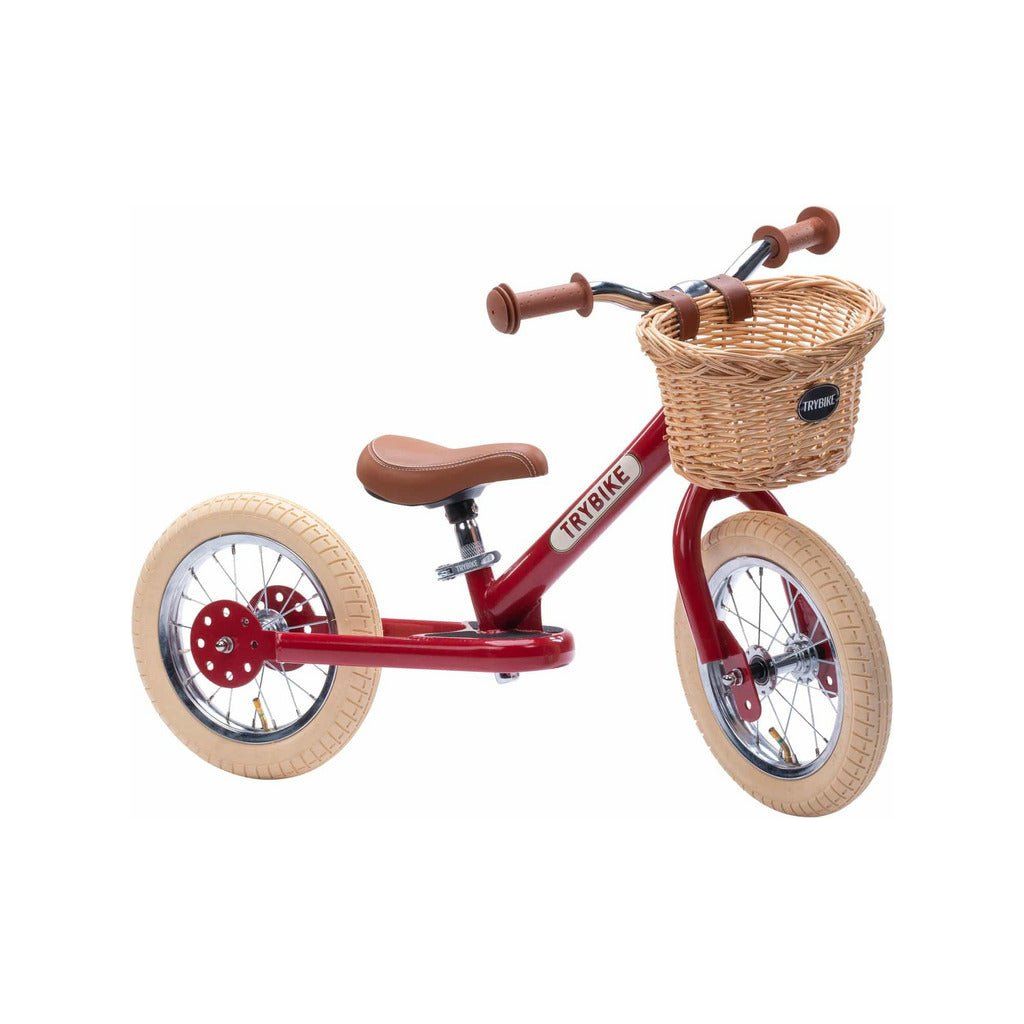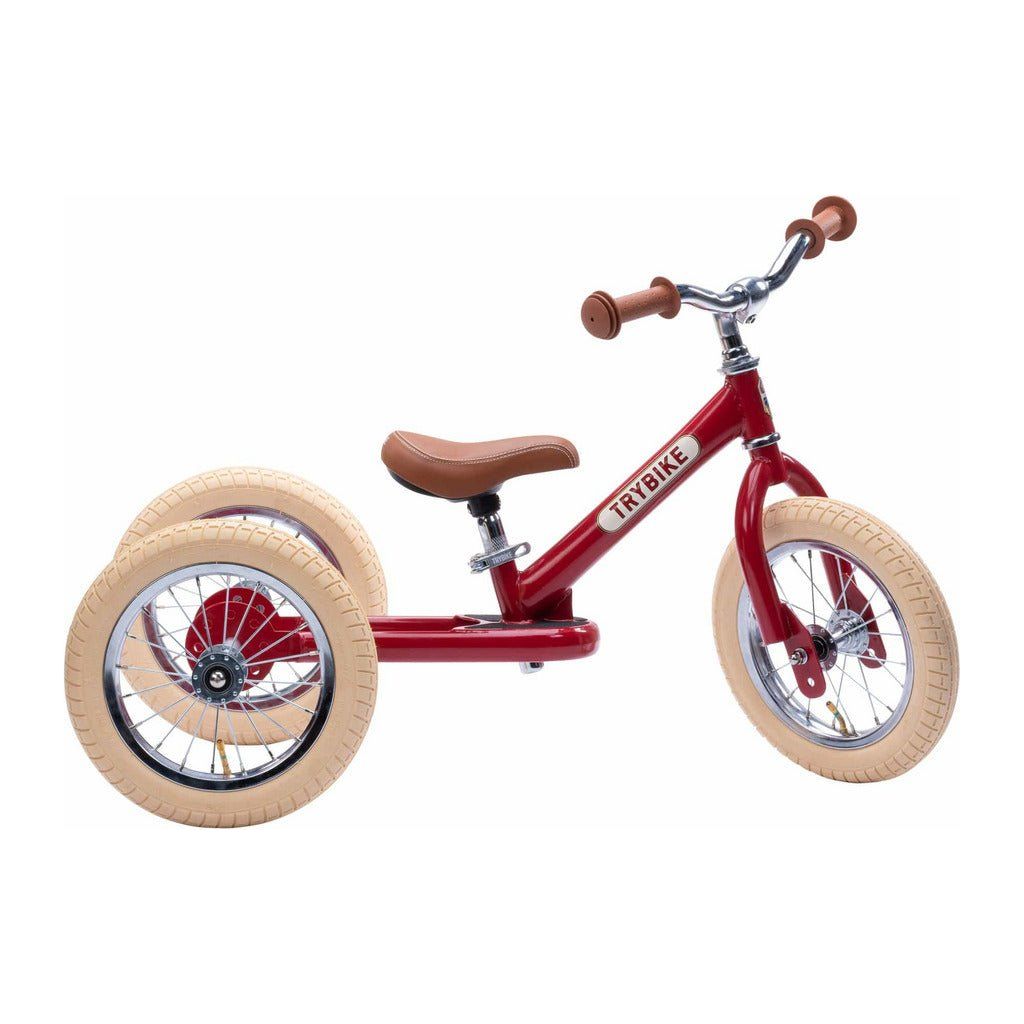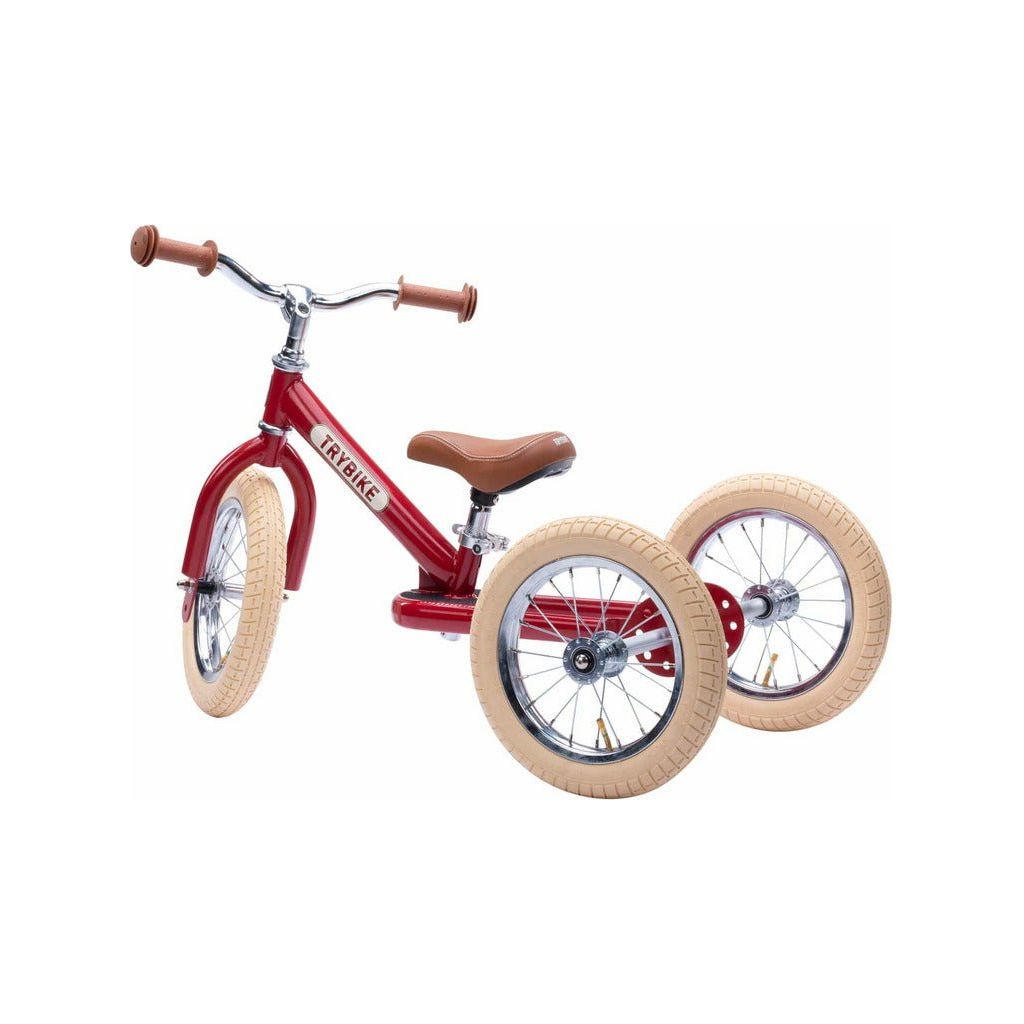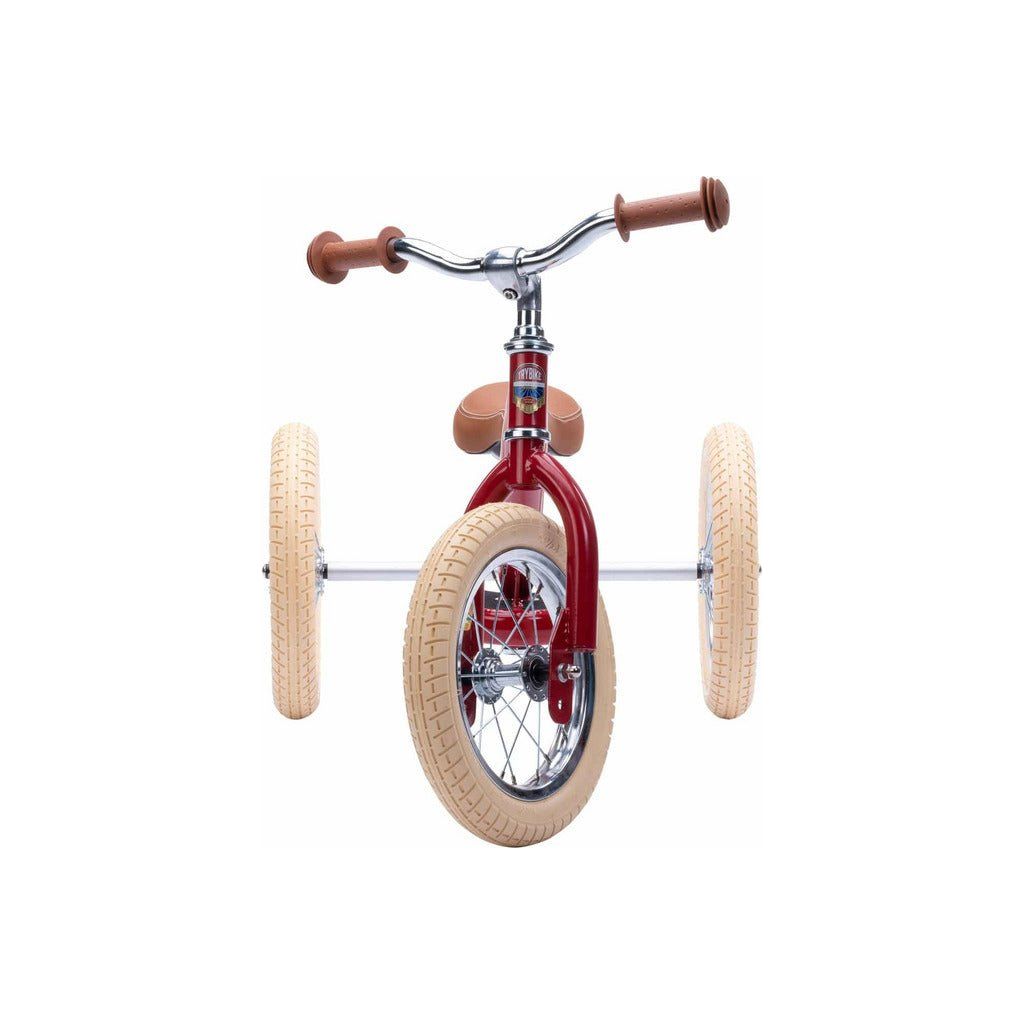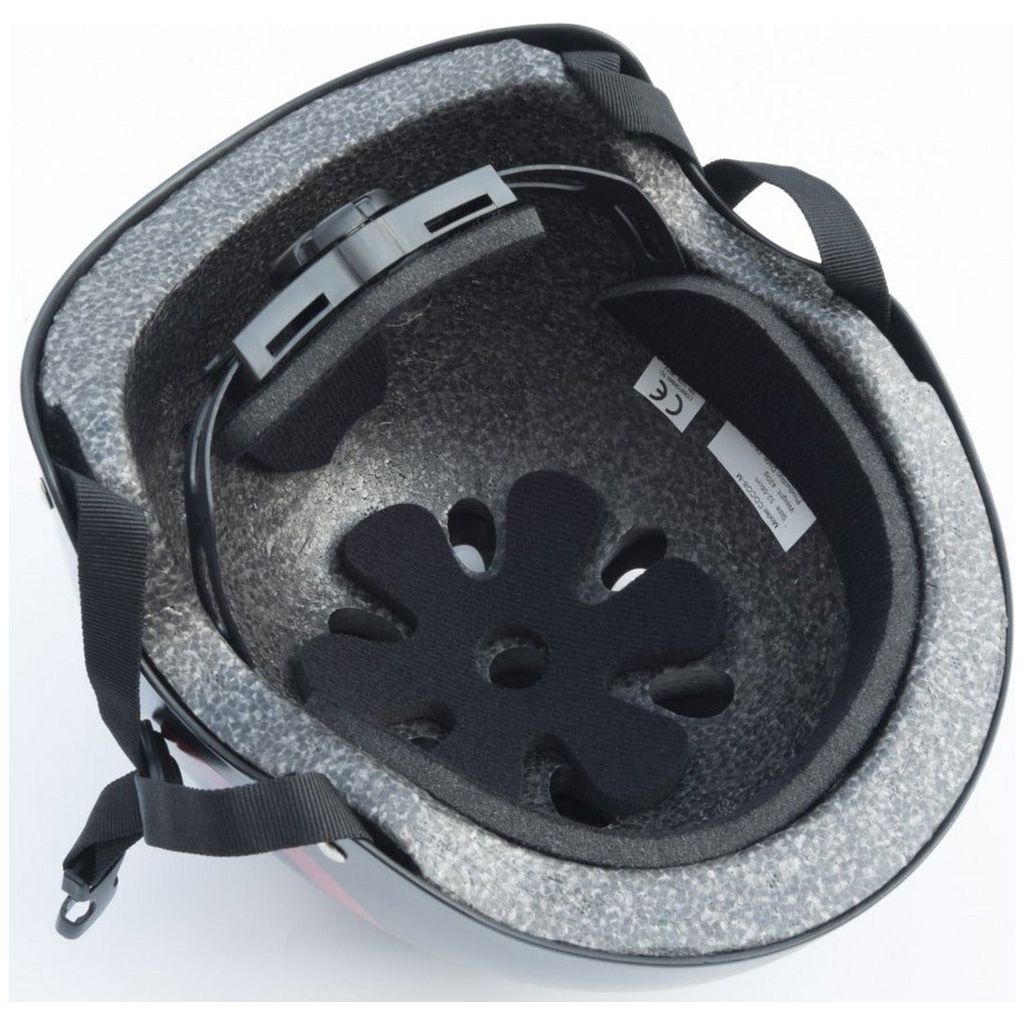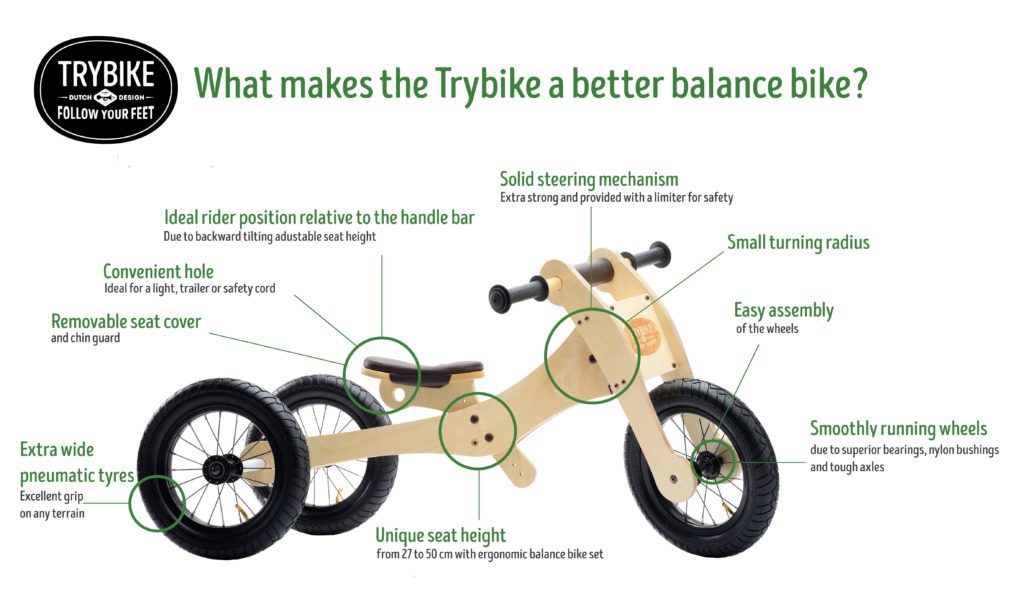 A trike and balance bike in one!
No need for stabalisers with these, your little ones will build confidence in trike form, before taking it to balance bike status! They'll be off in no time...
Shop TryBikes