Regular price
Sale price
£102.99
Unit price
per
Sale
Sold out
The Smoby Tefal Studio XL Bubble kitchen is a must-have for children who love cooking and want to become head chefs! With its modern design and its extensive play area, the kitchen will delight children whether they are playing on their own or with friends. Its height of 99cm is ideal for children aged 3 years and over.
Very stable and sturdy, it will make them happy and provide hours of fun play! For maximum fun, the Studio XL Bubble kitchen is sold with many accessories. From cutlery to frying pan, everything is at their disposal to make the best dishes! Flipping a pancake or serving coffee, children imagine cooking for their friends!
Well-equipped with 34 accessories: 3 BBQ utensils, 2 forks, 2 knives, 2 spoons, 2 plates, 2 glasses, 2 cups, 3 coffee capsules, 1 soda, 1 frying pan, 1 pancake, 1 stewpot, 1 lid, 2 salt and pepper mills, 5 heat-sensitive pastas, 2 dummy boxes, and magical fish and steak (they can be grilled with their two color sides).
The Smoby Tefal Studio XL Bubble kitchen includes the Magic Bubble function which enables your little one to boil water!
Share
Delivery

Free UK Delivery

Please allow 3-5 Days for Delivery
Key Information

• Stable and modern design
• Features boiling water function
• It is composed of: 1 hotplate, 1 sink, 1 oven, 1 fridge, 1 hood, 1 espresso machine, 1 soda machine, 1 cupboard
• Countertop height : 50.5cm
• Includes 34 accessories
The Brand

As France's best known toy manufacturer, Smoby Toys knows just what makes children happy – and keeps parents satisfied: innovative toys that help youngsters to discover and develop their own skills, that are bright and cheerful and full of ideas.

We love children, so we want to protect them. That's why age-appropriate, safe toys are so important to us. Smoby Toys is an expert in safety-tested toys at the cutting edge of educational research from the baby stage through to primary school age. But the most important thing of all: with Smoby products, playing is simply great fun!

View full details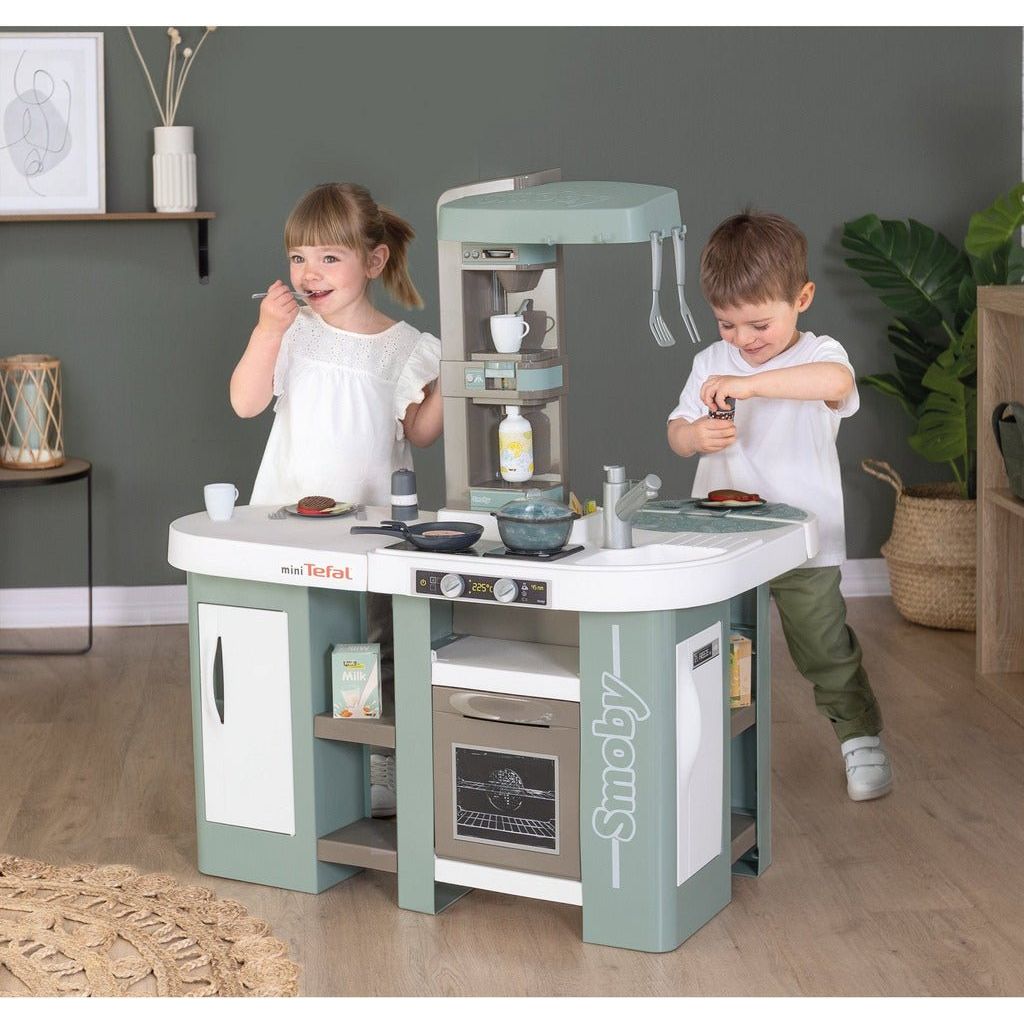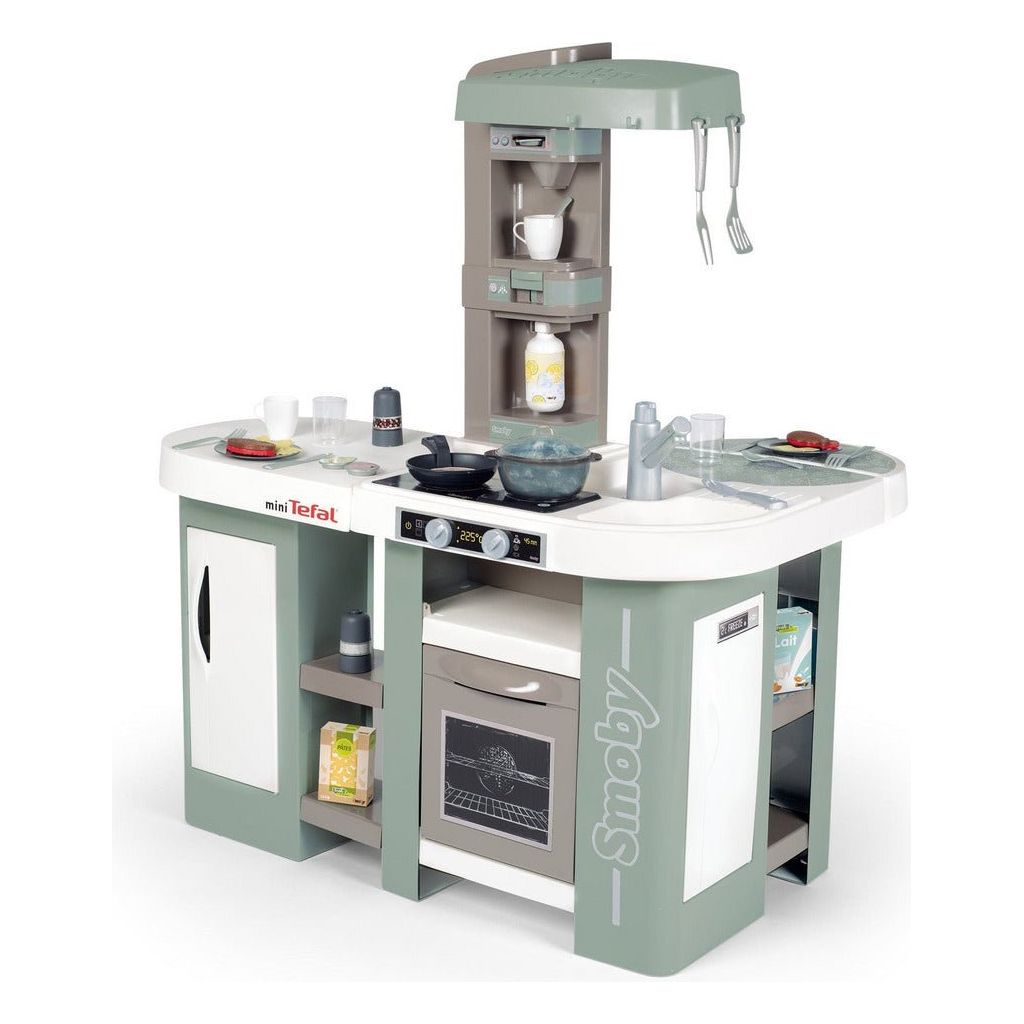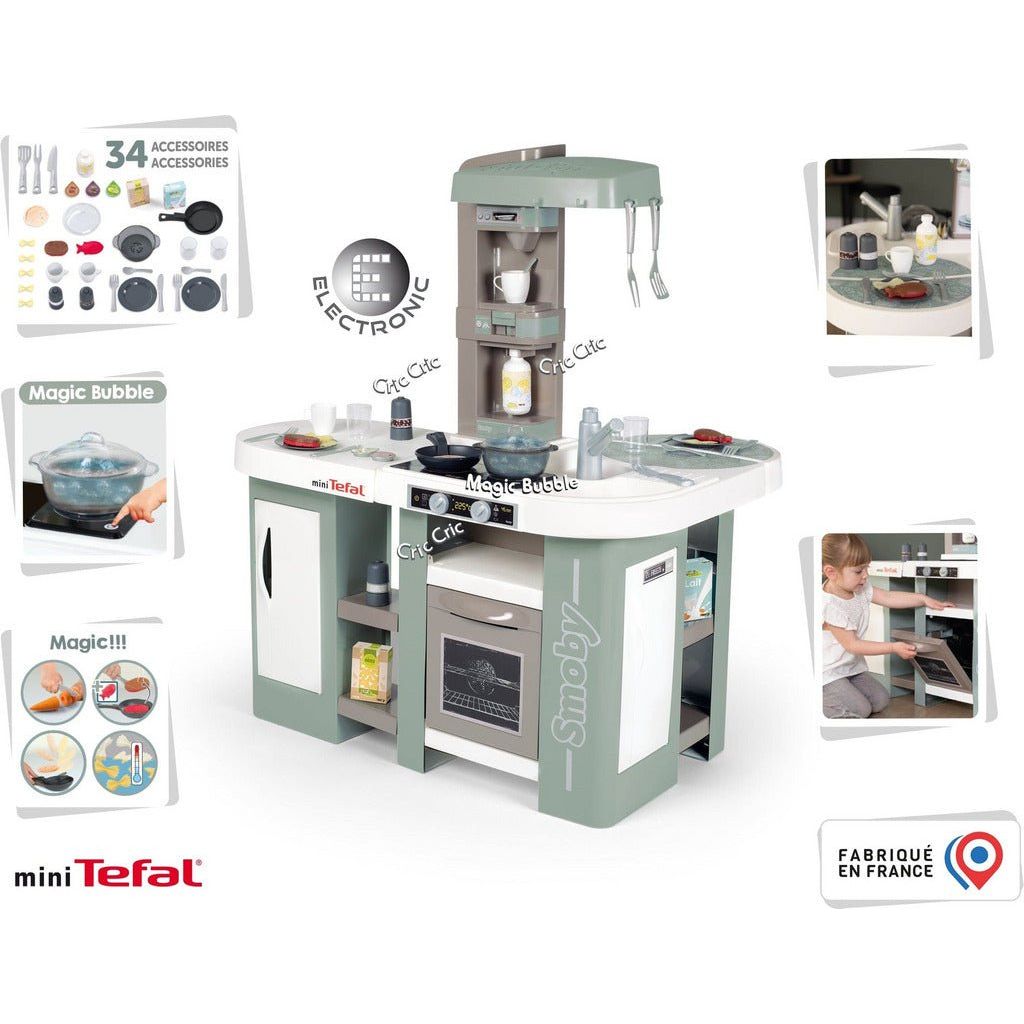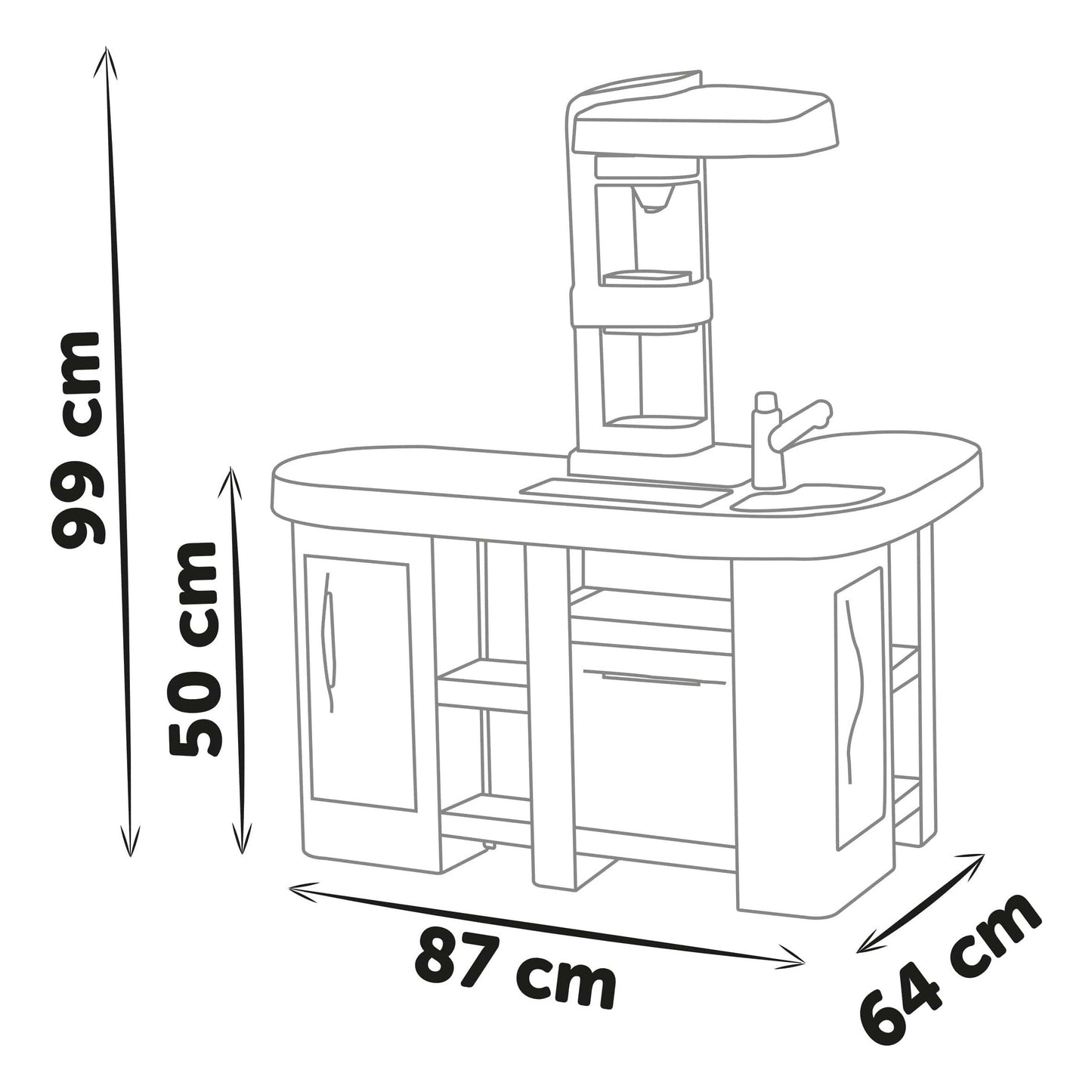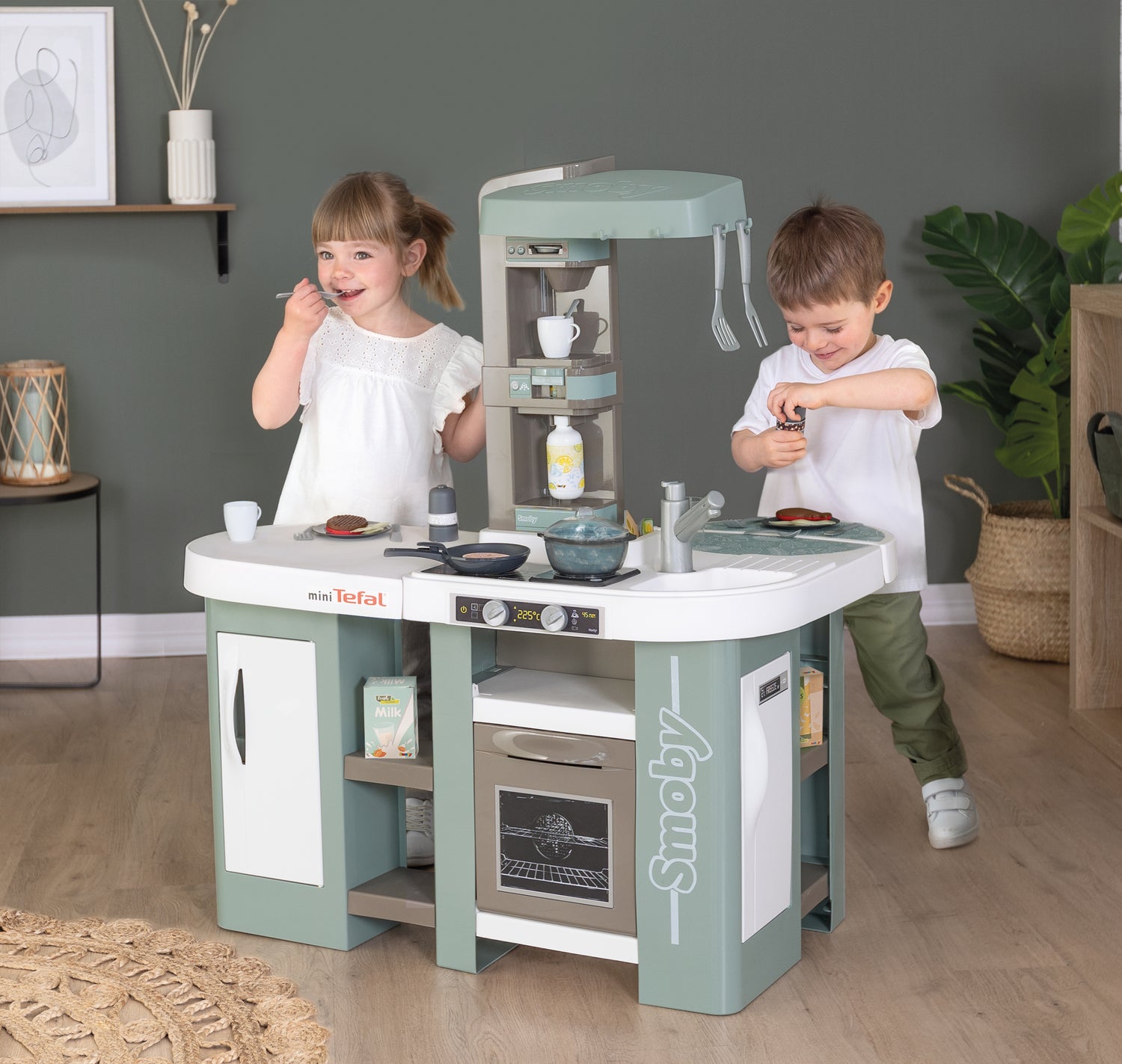 Role Play Sparks Immagination!
Allow your budding little chefs to explore their own kitchen and copy you in yours!
Shop Role Play Toys