Regular price
Sale price
£134.99
Unit price
per
Sale
Sold out
Introducing the Tefal Studio Utility Kitchen from Smoby, an all-new versatile playset for kids who love to cook, clean and tidy! The Utility Kitchen is a stylish two-in-one play area with cooking and laundry stations, each complete with multiple Tefal accessories for hours of immersive fun! Alone or with friends, they will love copying mum and dad in their own mini home and put their skills to the test with utensils, appliances, washing machine and even dummy cleaning products.

Get Creative With 36 Different Accessories
The Smoby Tefal Utility Kitchen is the perfect playset for imaginative minds who love playing house and want to have their very own! Watch them cook up a storm in the kitchen with a sink, tap, oven, fridge, espresso machine, soda machine and even a hotplate with sound effects! When finished, they can move to the laundry area which features a washing machine with moving parts and drawers, plus a laundry basket, ironing board, broom, and dustpan. This stylish playset includes everything they need to create exciting playtime stories every day. Whether they want to prepare lunch on the cooker, gather up the dirty laundry or wipe down their surfaces until sparkling clear, the possibilities are endless!
Enriching Roleplay Kitchen and Laundry Set
Roleplay is a fantastic way for young children to learn important communication skills whilst helping to develop their confidence, creativity, and practical skills. With the Smoby Tefal Utility Kitchen, your child can grow their self-esteem, imagination and hand-eye coordination through play and take pride in their role as head of the house. With over 36 different accessories, the two-in-one playset provides an immersive experience with various mechanical functions, mimicking real-life cooking and cleaning tasks for a special playtime accessory kids will love.

Sturdy Child-Friendly Design
The Tefal Studio Utility Kitchen is a must-have for little homeowners everywhere. Suitable for children over three years of age, the Tefal Studio Utility Kitchen is accessible to young children with a countertop height of 50cm and lightweight accessories. Smoby's Tefal Utility Kitchen is made with sturdy, child-safe materials for a playtime toy house you can trust. Utility Kitchen requires 2 x LR03 batteries, not included.
Share
Delivery

Free UK Delivery

Please allow 3-5 Days for Delivery
Key Information

• 1 x Tefal Studio Utility Kitchen from Smoby
• Versatile two-in-one playset featuring cooking station and laundry station
• Includes 36 accessories for long-lasting play
• Countertop height: 50cm
• The kitchen area features a sink, tap, oven, fridge, good, espresso machine, soda machine and hotplate with sound effects.
• The laundry area features a washing machine with drawers and compartments, an openable door and a crick-crack function so you can set the correct mode. Also featured is a washing line, laundry basket, ironing board with iron, broom and dustpan.
• Includes 43 accessories; 1 x frying pan, 3 x BBQ cooking utensils, 1 x stew pot, 2 x cups, 2 x glasses, 2 x plates, 2 x knives, 2 x forks, 2 x spoons, 3 x coffee capsules, 1 x salt and pepper shakers, 4 x dummy products, 1 x broom, 1 x dustpan, 2 x clothes hangers, 4 x clothes pegs and 1 x iron with mechanical functions.
• For children over the age of 3
• Official Tefal licensed product
• Made in France

The Brand

As France's best known toy manufacturer, Smoby Toys knows just what makes children happy – and keeps parents satisfied: innovative toys that help youngsters to discover and develop their own skills, that are bright and cheerful and full of ideas.

We love children, so we want to protect them. That's why age-appropriate, safe toys are so important to us. Smoby Toys is an expert in safety-tested toys at the cutting edge of educational research from the baby stage through to primary school age. But the most important thing of all: with Smoby products, playing is simply great fun!

View full details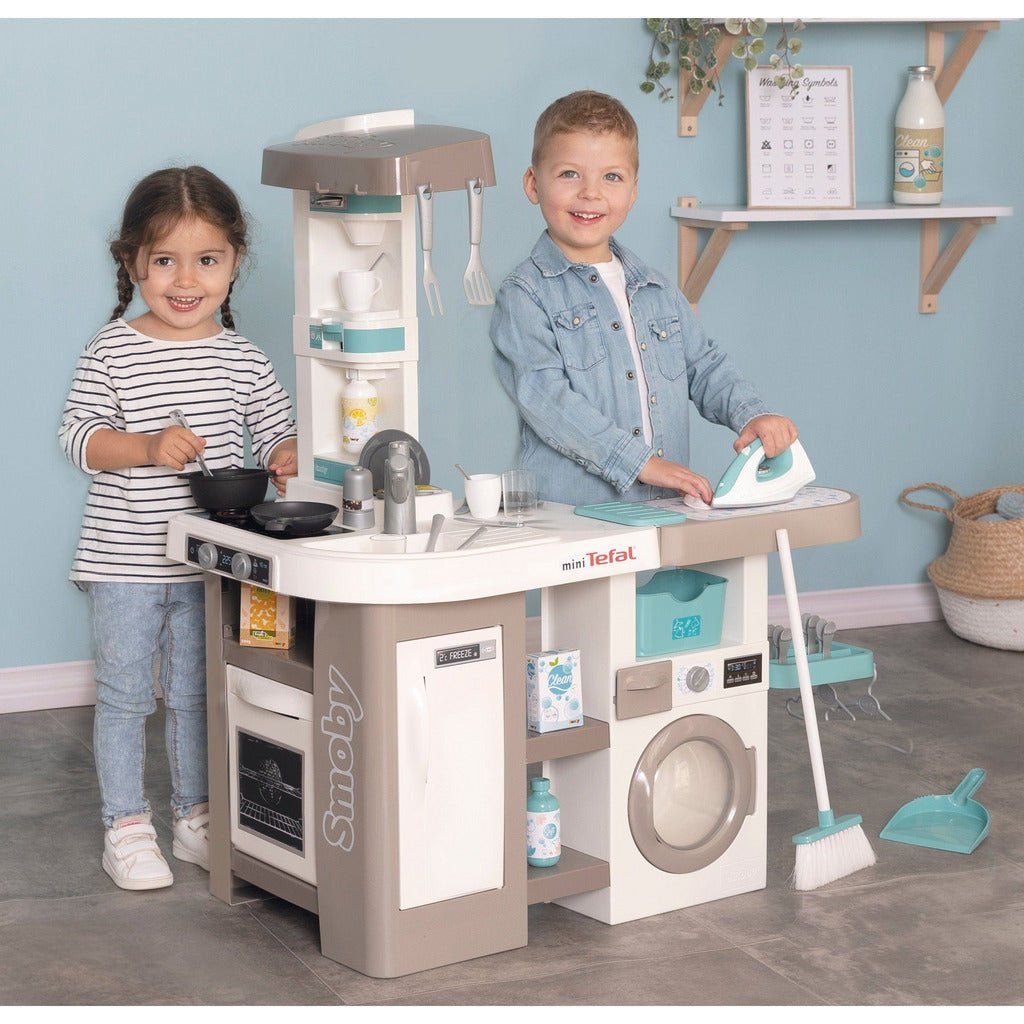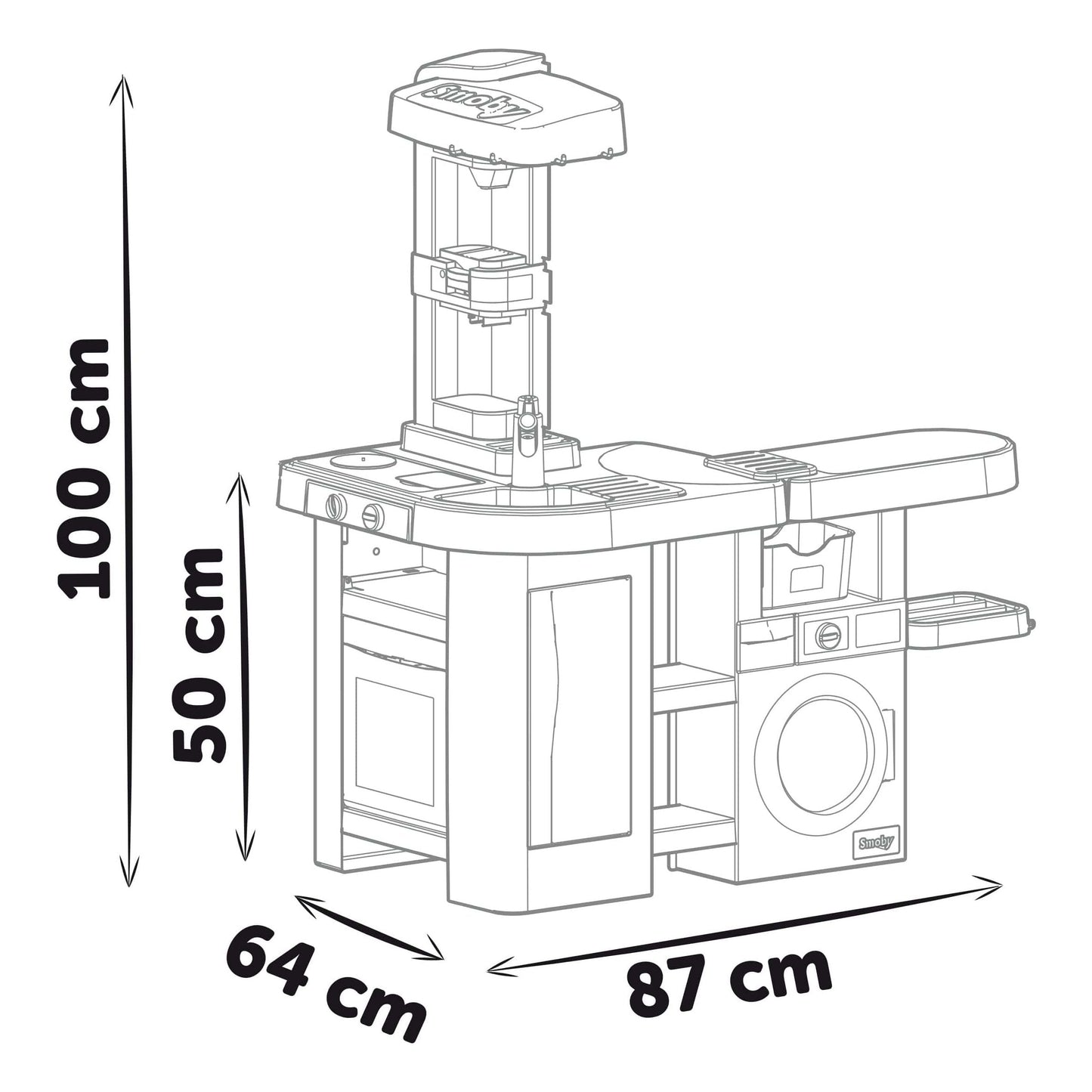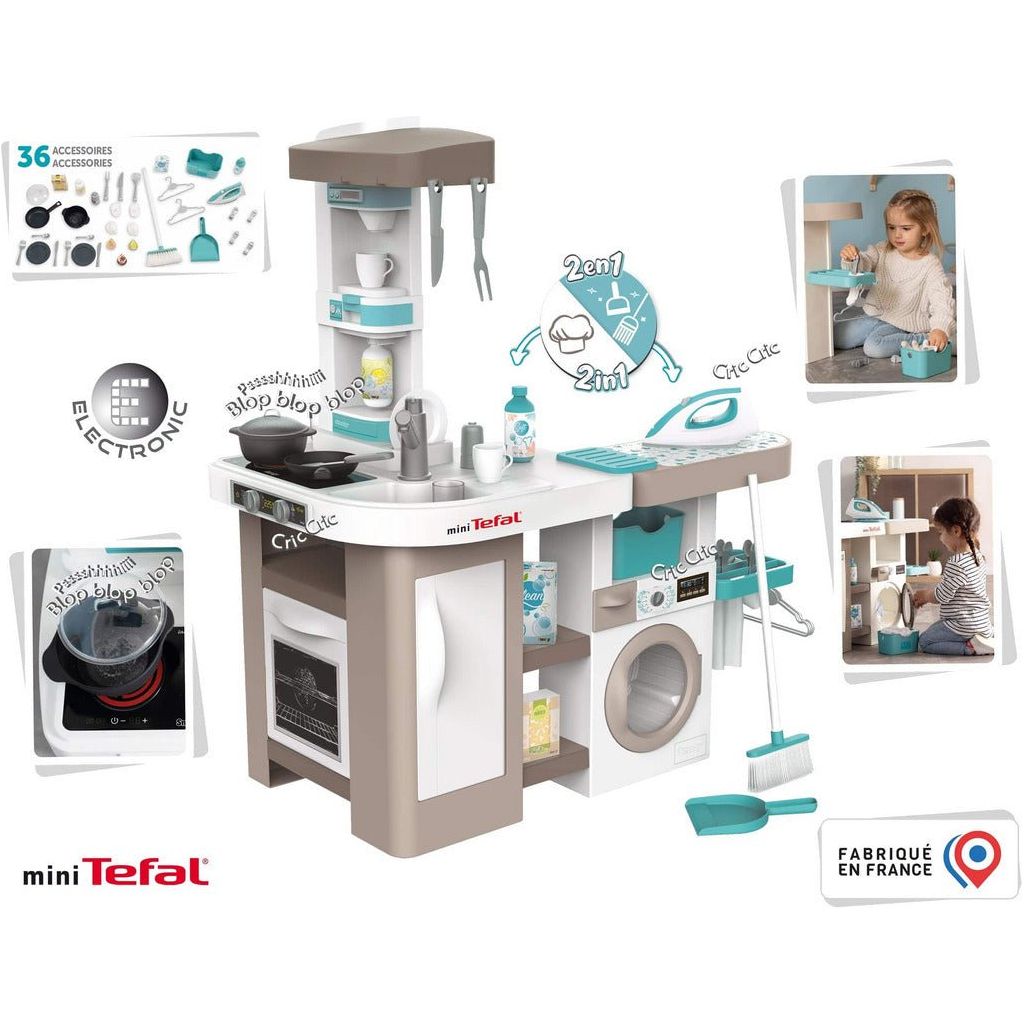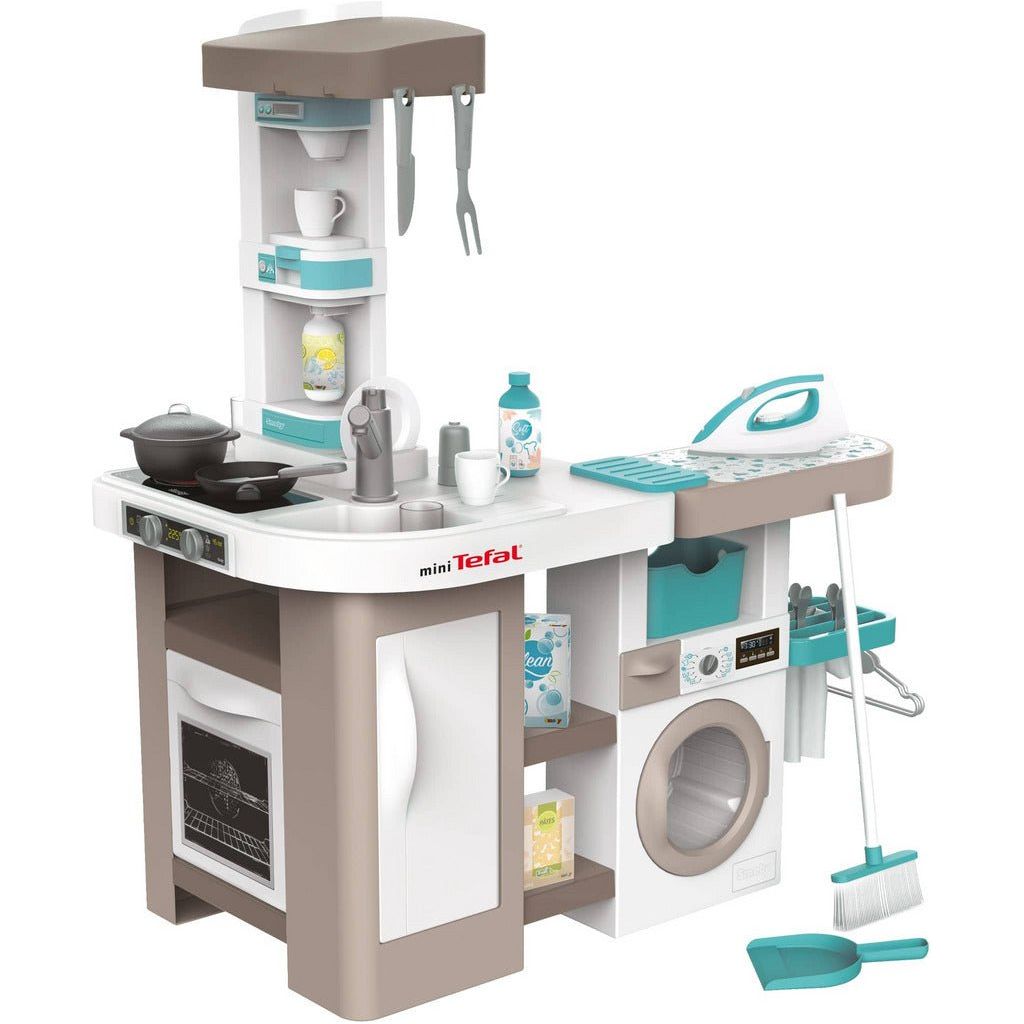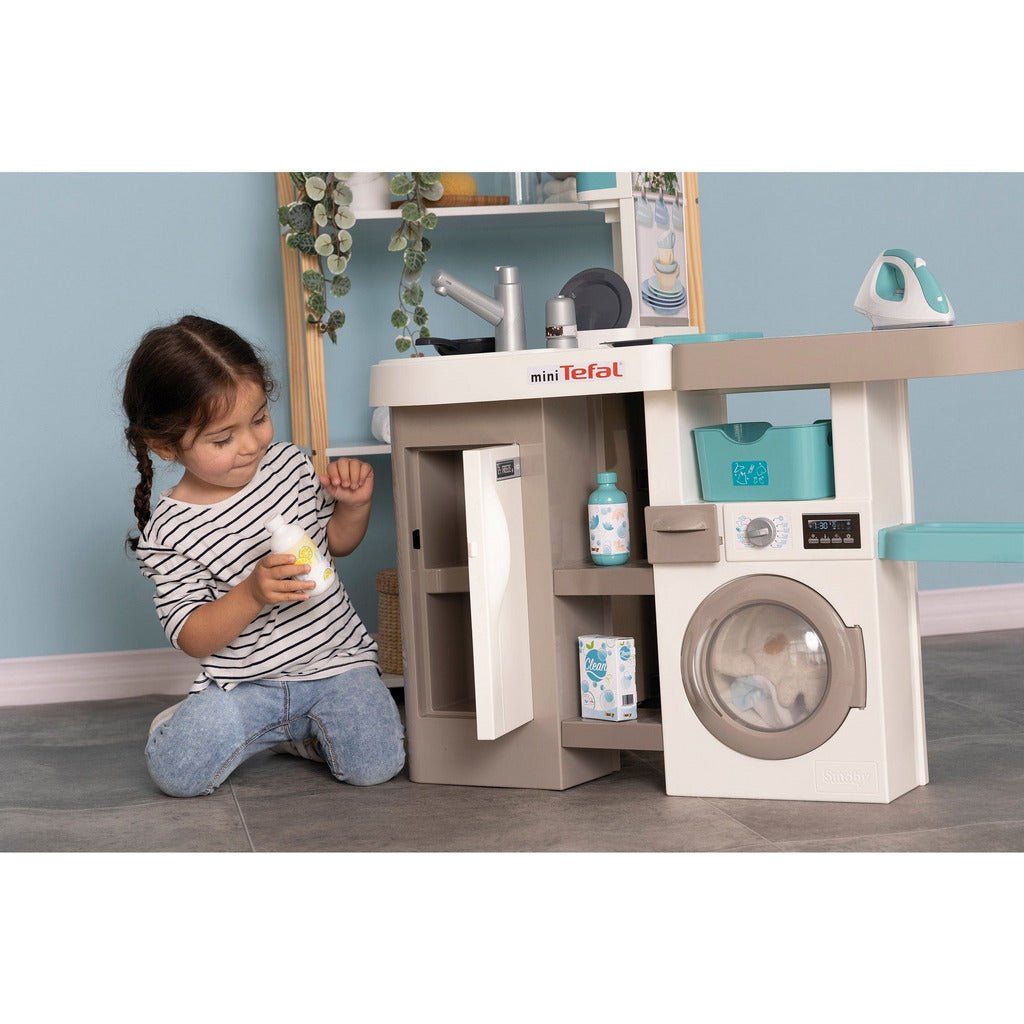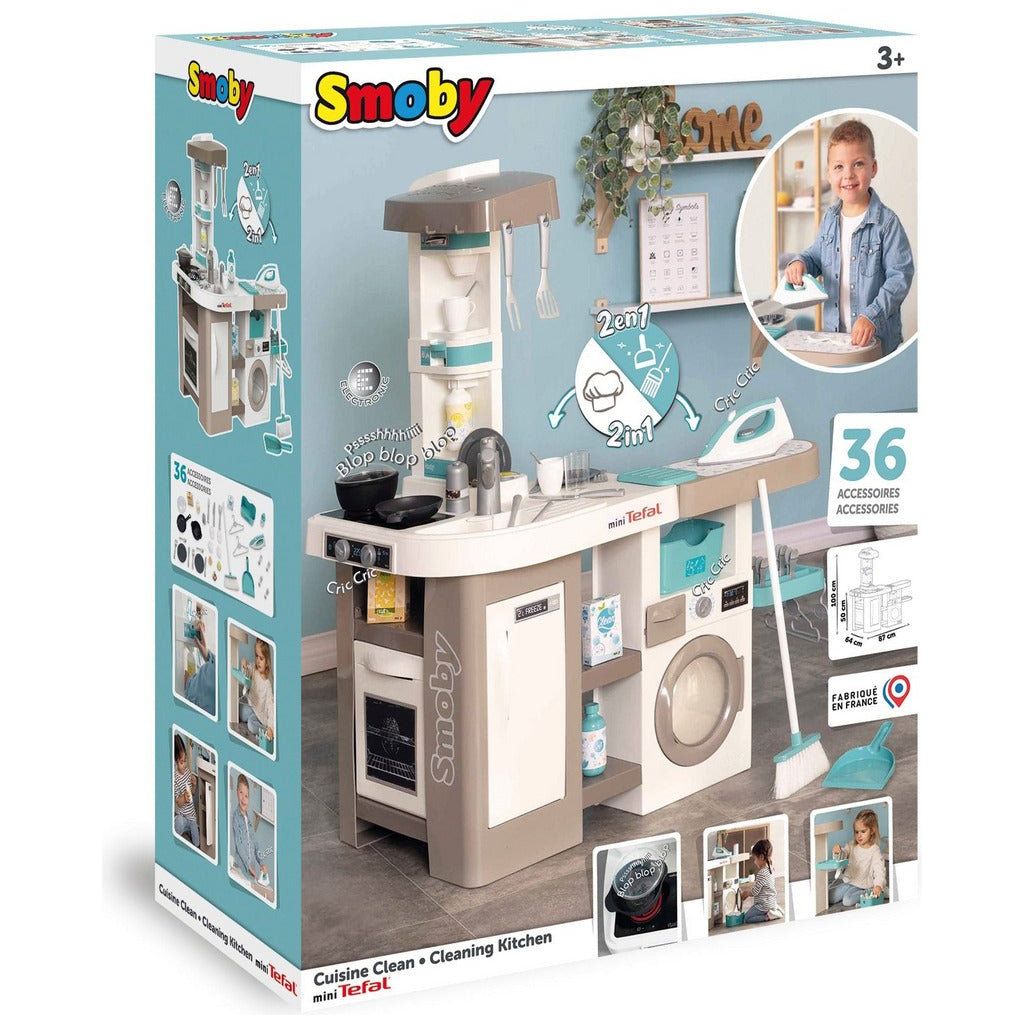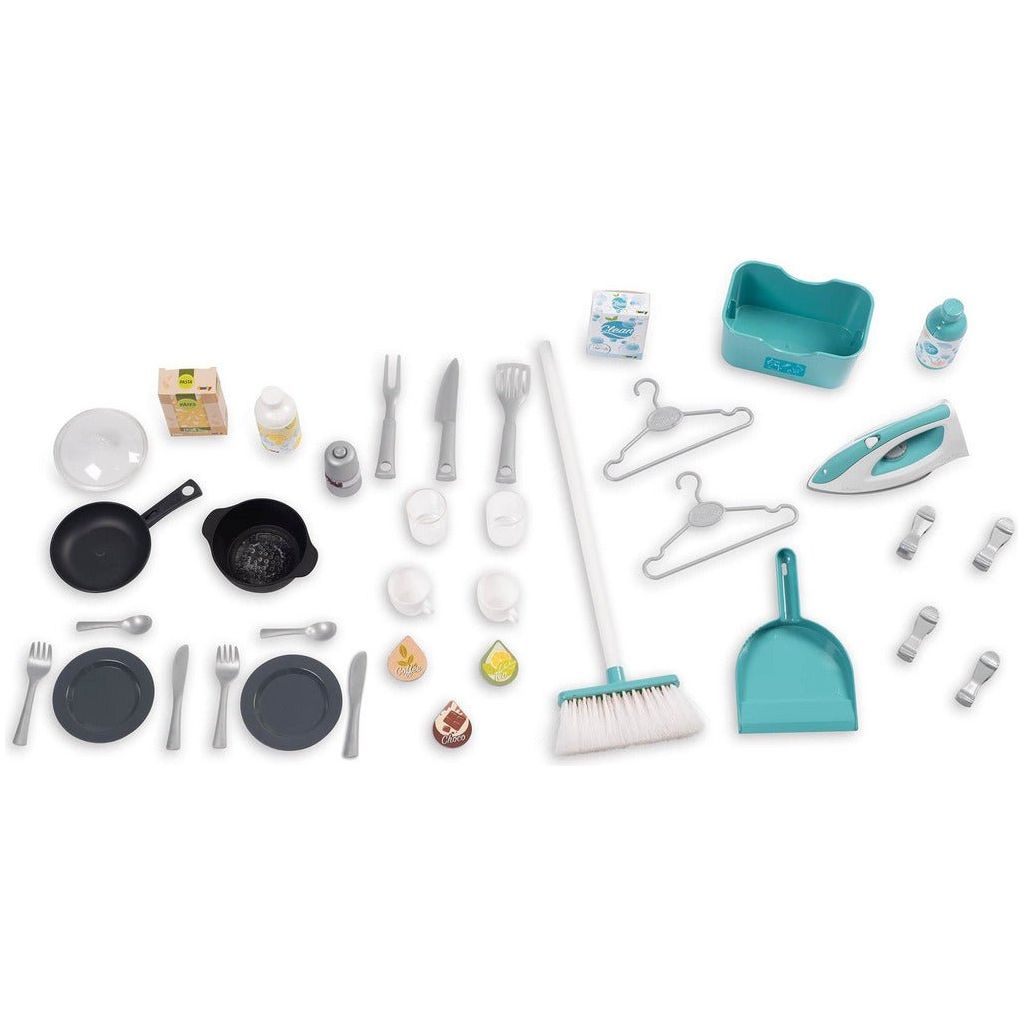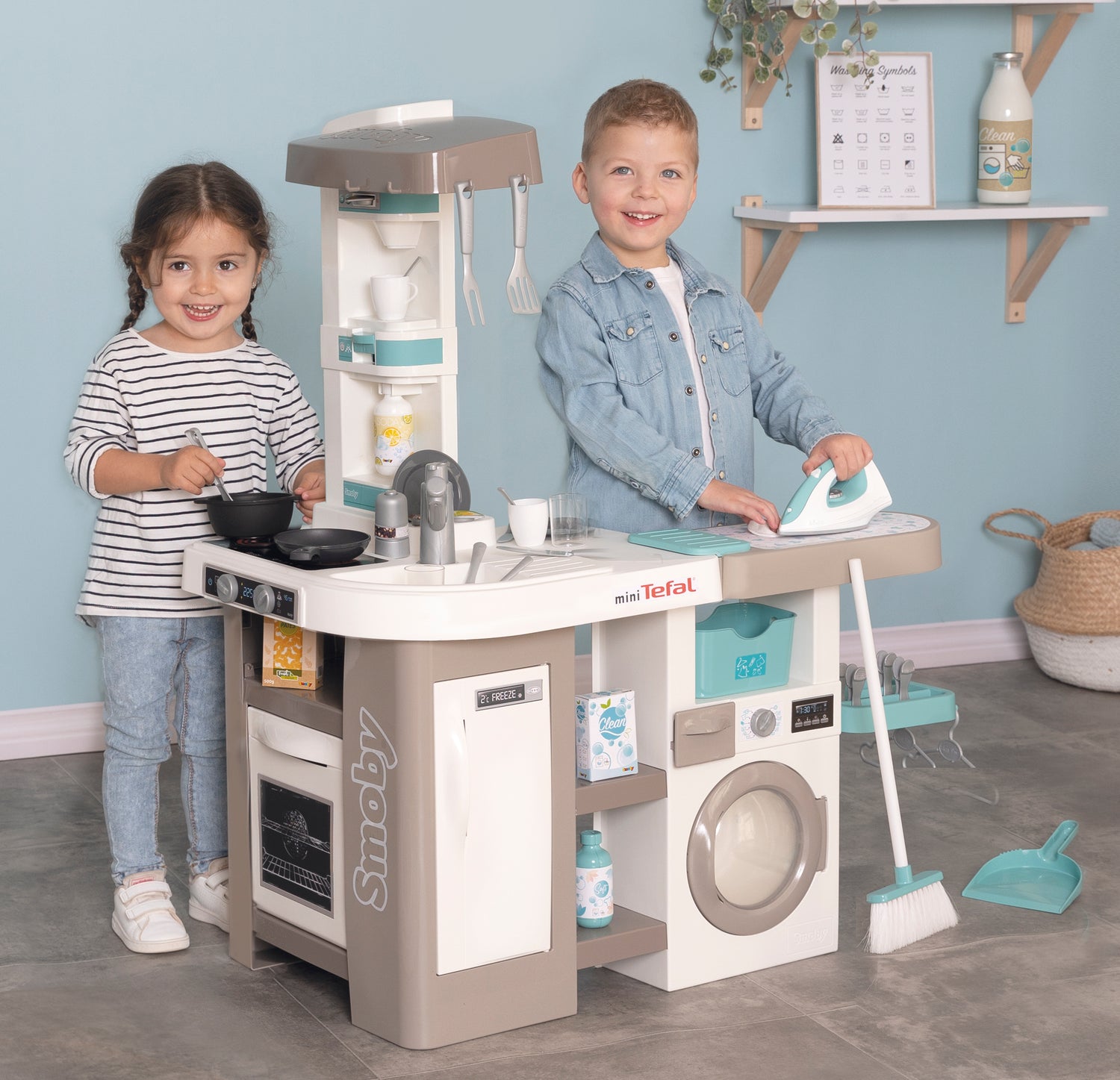 Role Play Toys to Spark Immagination
This gorgeous home set up allows little ones to role play all the roles they see you doing around the house!
Shop Role Play Toys