Regular price
Sale price
£87.95
Unit price
per
Sale
Sold out
Get £5 off Your Order when you buy any Micro Scooter Helmet and Scooter! Discount will be automatically applied at checkout!
Glitter as you go with our brand new, Mini Glitter LED. Predicted to be a 2023 Christmas best-seller.

Our clever designers have taken the Mini Deluxe LED that's loved around the world and sprinkled it with glitter – resulted in a sparkling, light-reflecting thing of beauty. The deck and brake all sport our new glitter finish – and we've even turned the wheels glittery with a unique pearlescent glow.
Designed for 2-5 Years
Height Rider up to 110cm
Maximum weight 35kg
Scooter weight 1.95kg
Gorgeous Glitter For Sparkling Journeys
Scoot with extra sparkle; a unique glitter finish on the deck, brakes and even the wheels.

Sparkle. Shine. Scoot
Ingenious light-up glitter wheels that turn the energy kids create as they scoot into bright glitter-filled light. No batteries. No fuss.

Safer. Stronger. Superior
Anti-slip reinforced footplate, super strong brake, thermoplastic soft, yet tough grips. The finest of materials for the safest of rides.

With three-wheeled stability, lean-to-steer ease and lightweight manoeuvrability the Mini is loved by millions of children all over the world. Engineered around the specific needs and proportions of 2 to 5 year olds, our biomechanist approved design helps pre-schoolers develop the key skills that will help them move well as they grow – from gross motor skills and hand eye coordination to spatial awareness, core strength and muscular coordination.

The slick adjustable handlebar means riders can now start earlier and keep going longer. And the chrome stem not only stands out from the crowd but is built to survive the toughest of knocks.

Our reinforced fibreglass footplate is strong yet flexible and is finished with an anti-slip Micro branded silicone logo to help keep children's feet firmly planted, even in wet weather. Our innovative rear braking system responds to the slightest touch by gently bringing the scooter to a halt. And our polyurethane light up glitter wheels guarantee endless puncture-free adventures.

Our toxin-free rubber handle grips are strong yet oh so soft – meaning happy hands no matter how long the ride. They even come with special knobbly bits designed to protect both hands and the rest of the scooter from any fall.

And all of this comes with the reassurance of a suite of replaceable parts – for a lifetime of scooting adventures. Anti-slip reinforced footplate, super strong brake, thermoplastic soft, yet tough grips. The finest of materials for the safest of rides.

Dazzling glitter finish – adding some extra sparkle to a scooting icon
Swiss designed and engineered using only the finest parts for years of use.
The ultimate safety - every Mini Micro is tested over and above typical standards for complete peace of mind.
One of the lightest scooters available so your child can manage it with ease and learn to scoot quicker.
Precision engineered to meet the needs of young children. We have thought about every detail - so you don't have to.
Inventors of lean-to-steer riding style for a more intuitive, simpler, and more fun way to ride.
Bio-mechanist approved - every Mini Micro is designed to build children's gross motor skills, hand eye coordination, core strength, spatial awareness, muscular coordination, confidence, and independence.
Removable handlebar for easy storage or transportation.
Built to last - made with replaceable parts to last a lifetime of scooting.
Uncompromising safety, ultimate durability, and the best riding experience. Made for adventure, built to last.
Share
Delivery

Free UK Delivery

Please allow 3-5 Days for Delivery
The Brand

Micro was created to make everyday journeys better. Better for today's families. Better for our world.

Over 20 years later "make it better" is a shared goal that continues to drive all we do.We're on a journey. We have a long way to go.But we're committed to doing our bit every day to have a positive impact – for people and planet.
View full details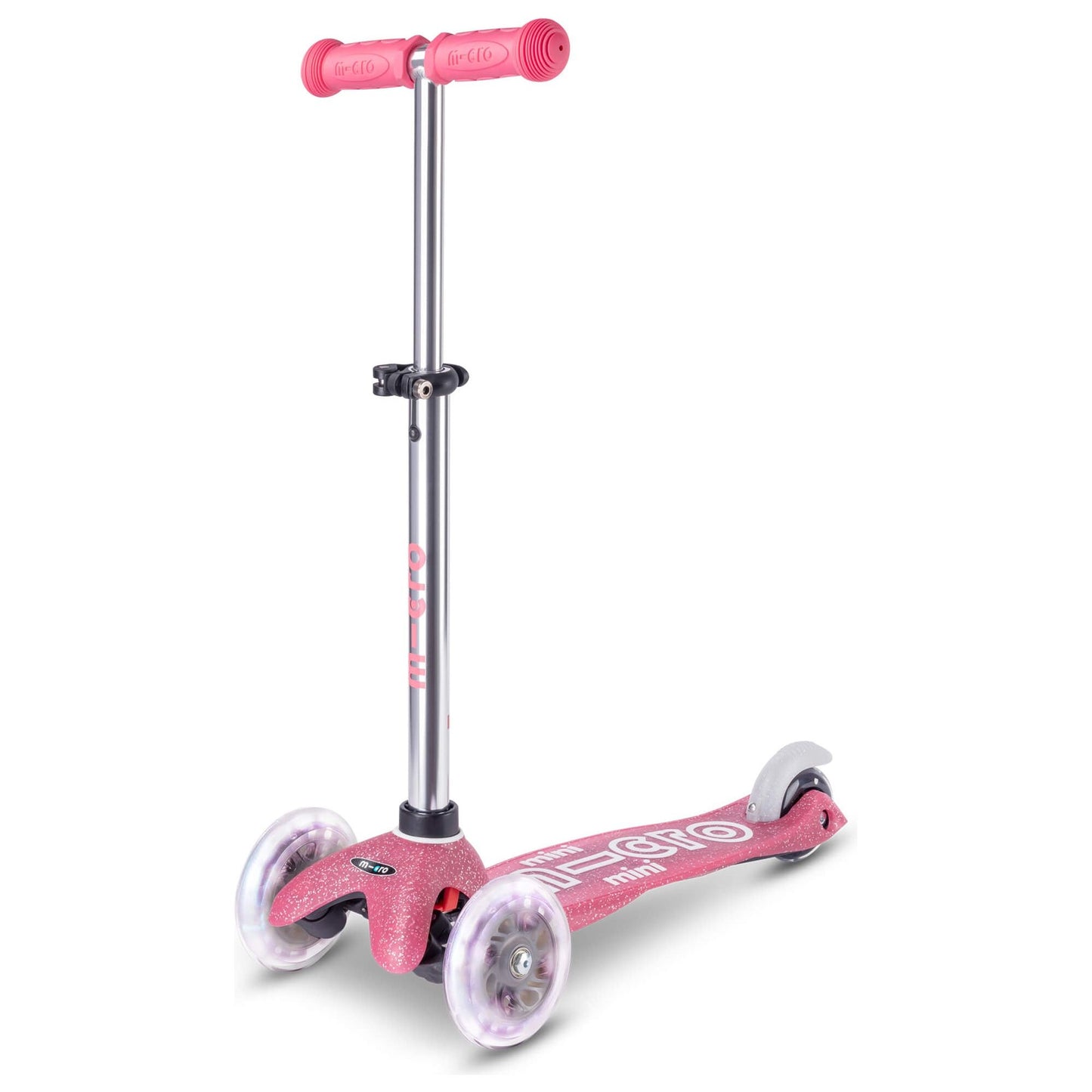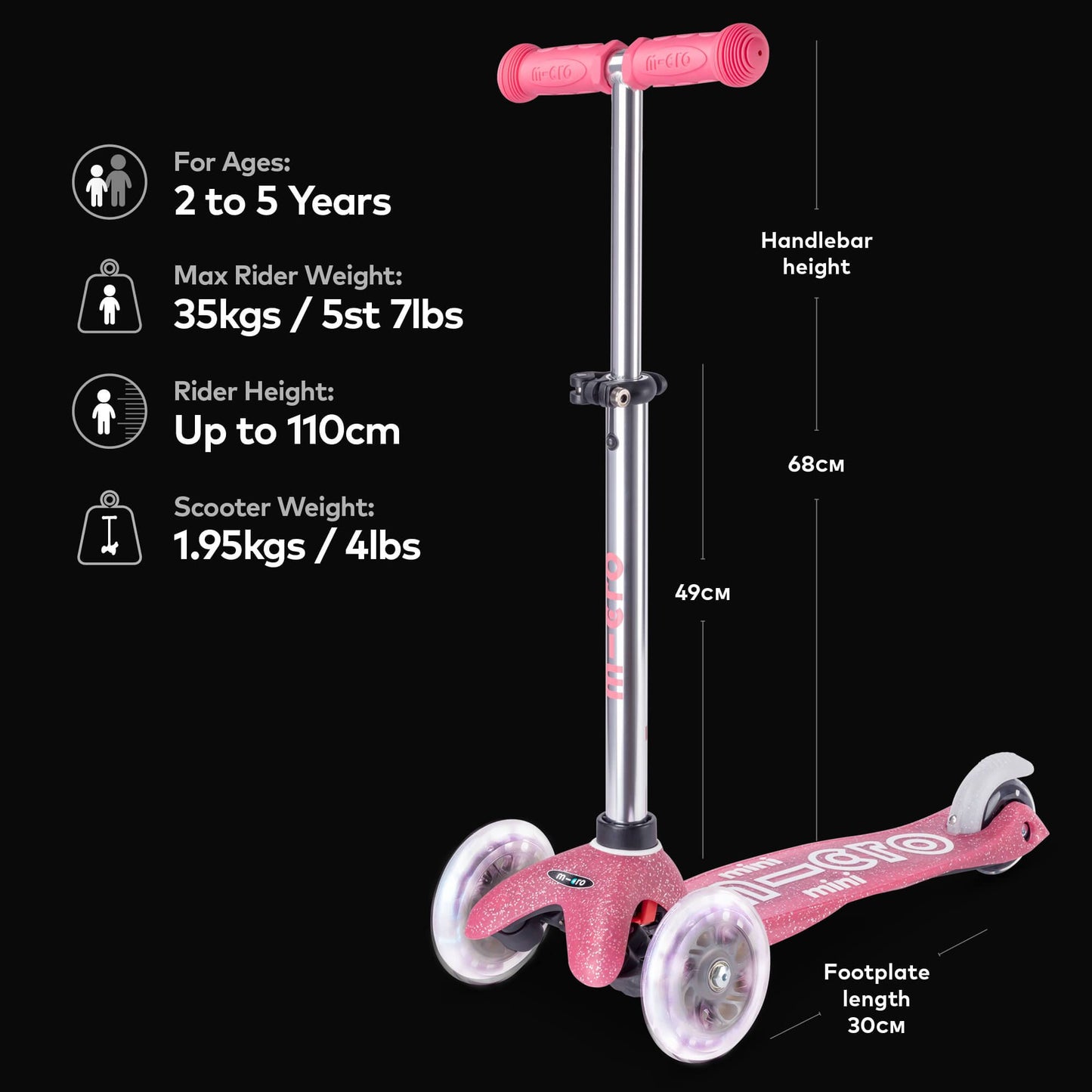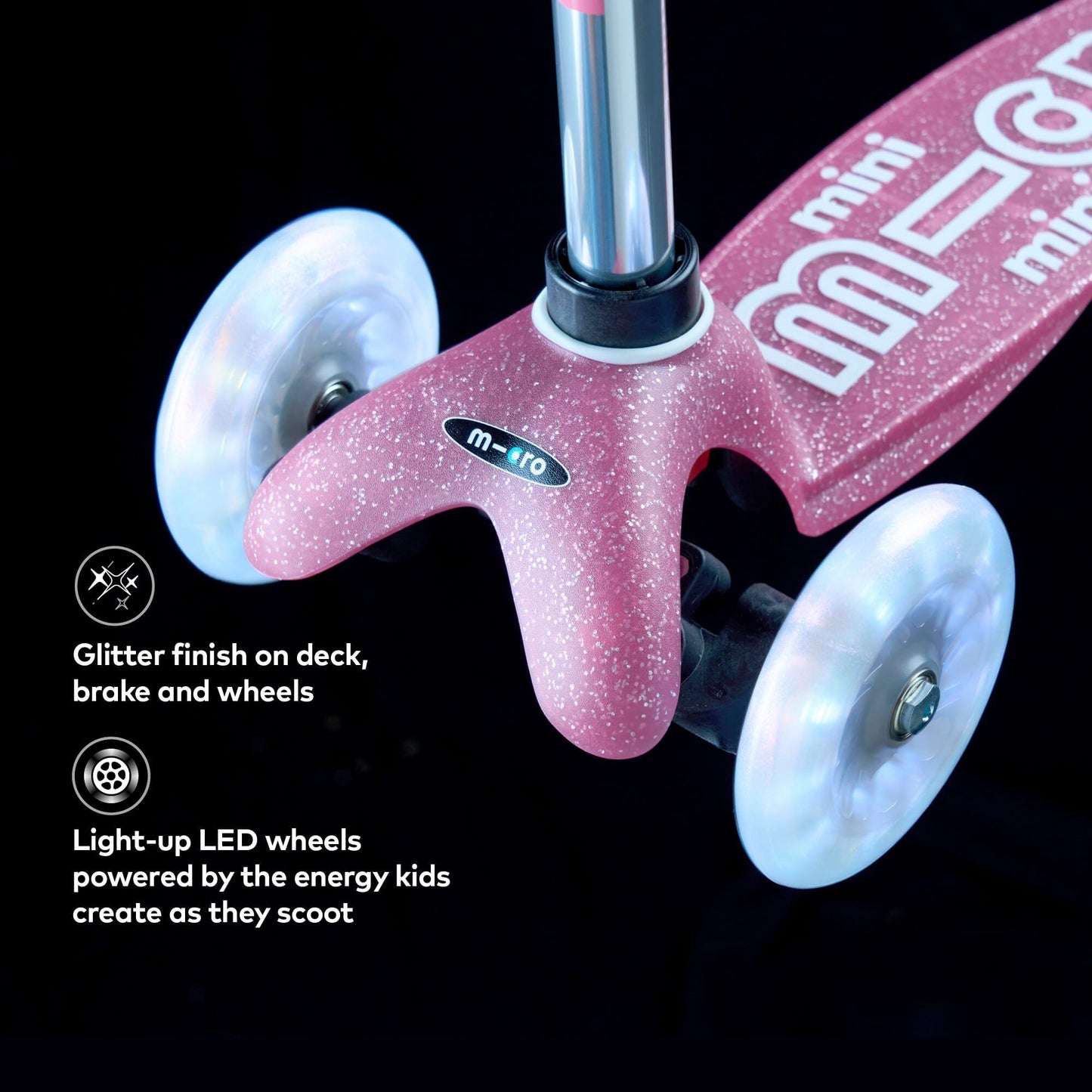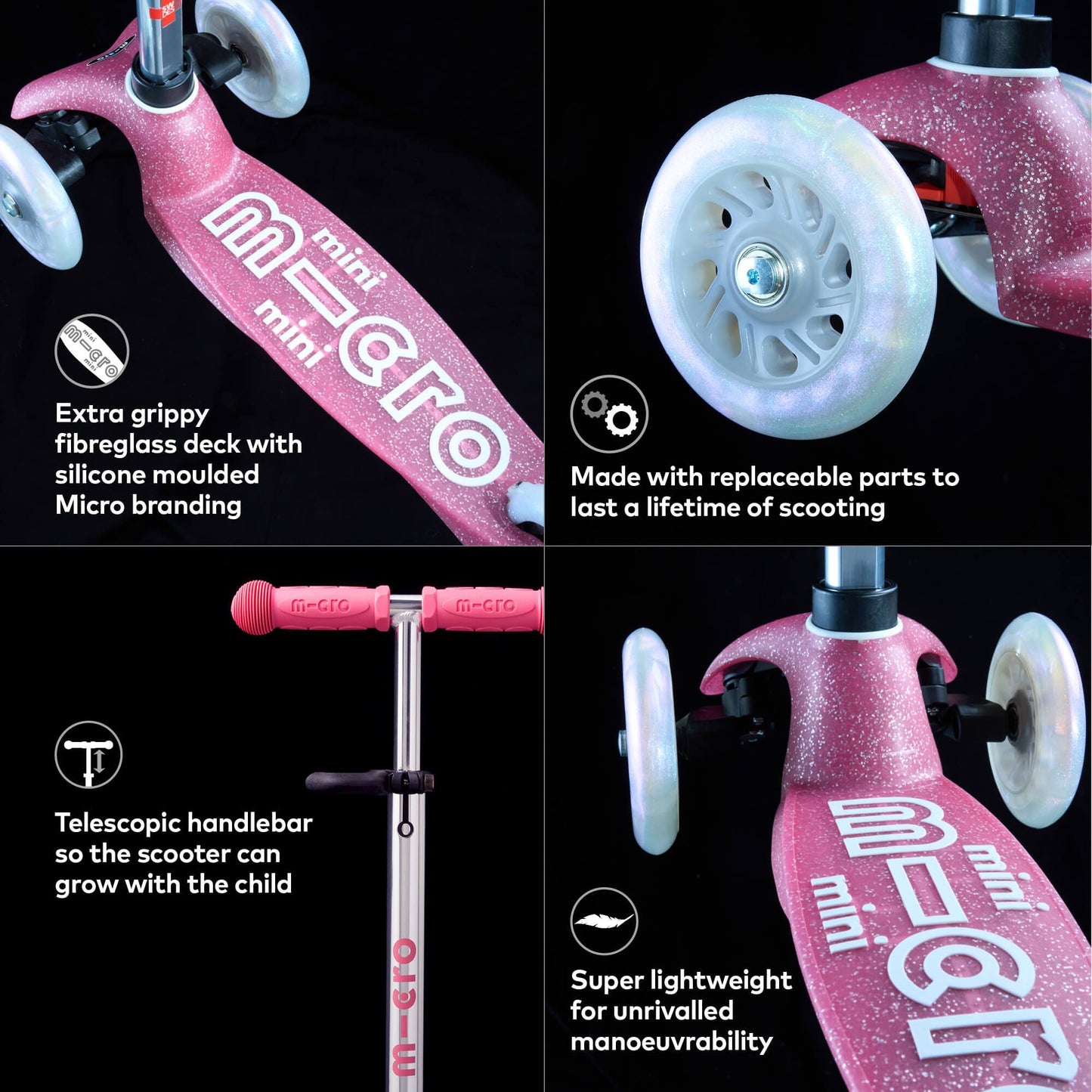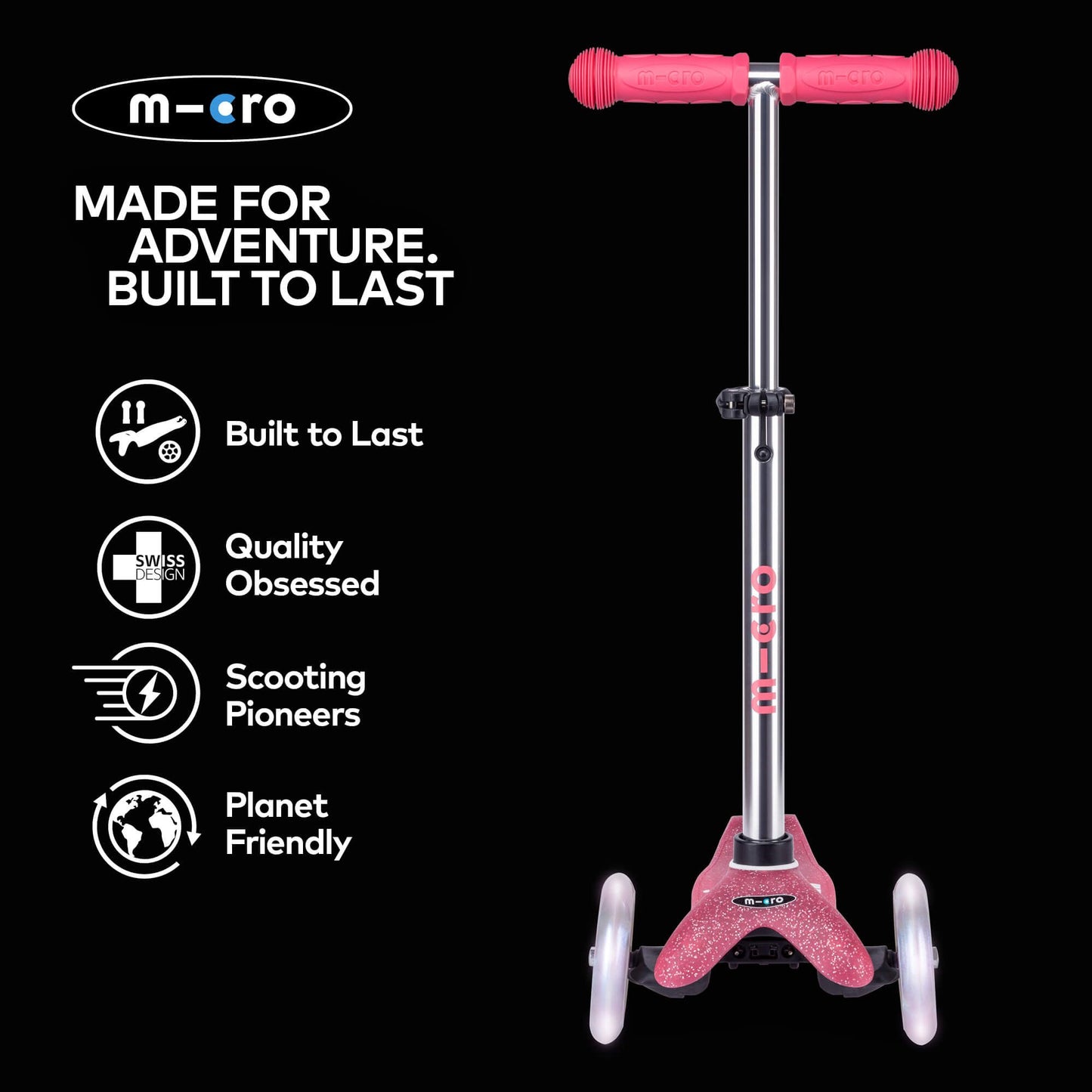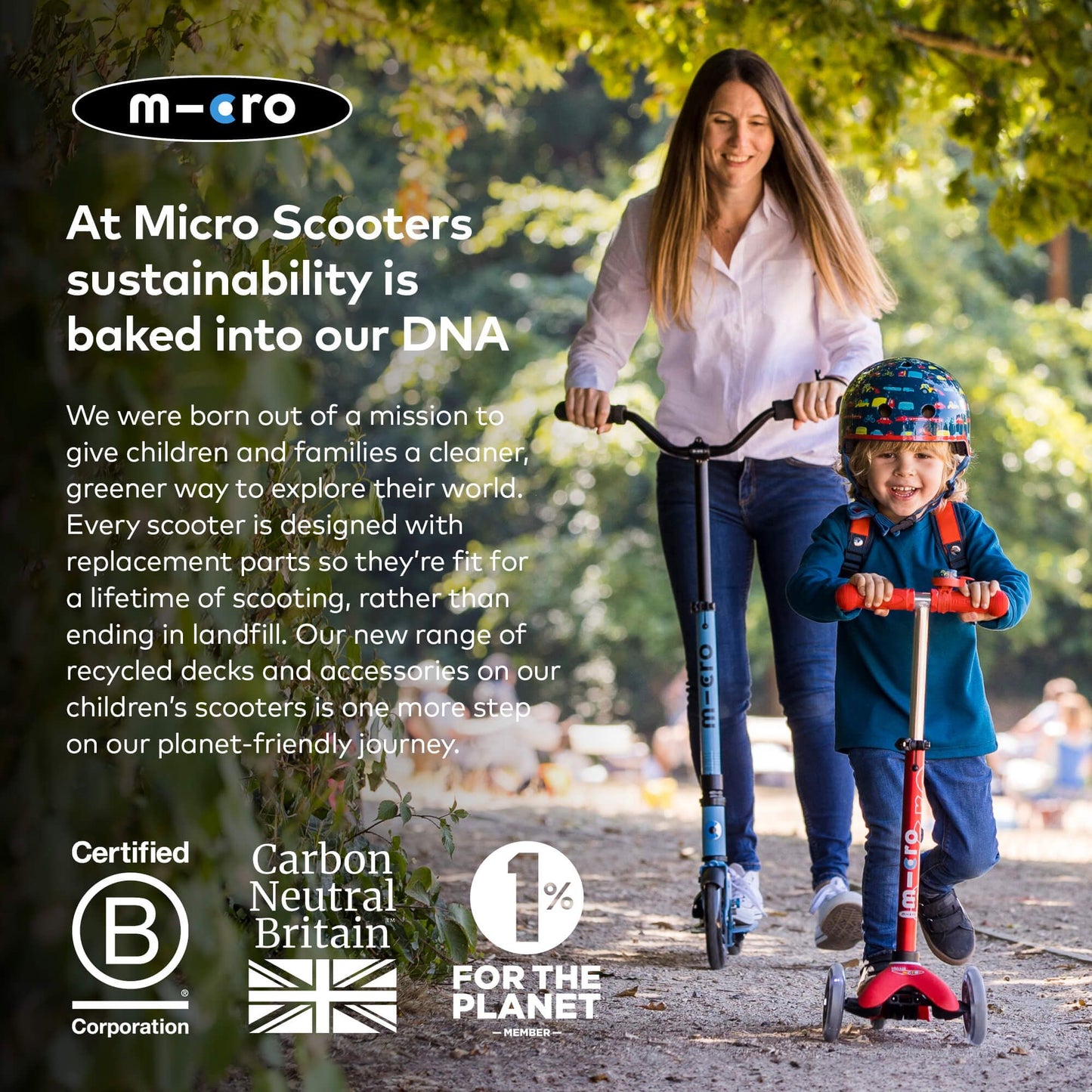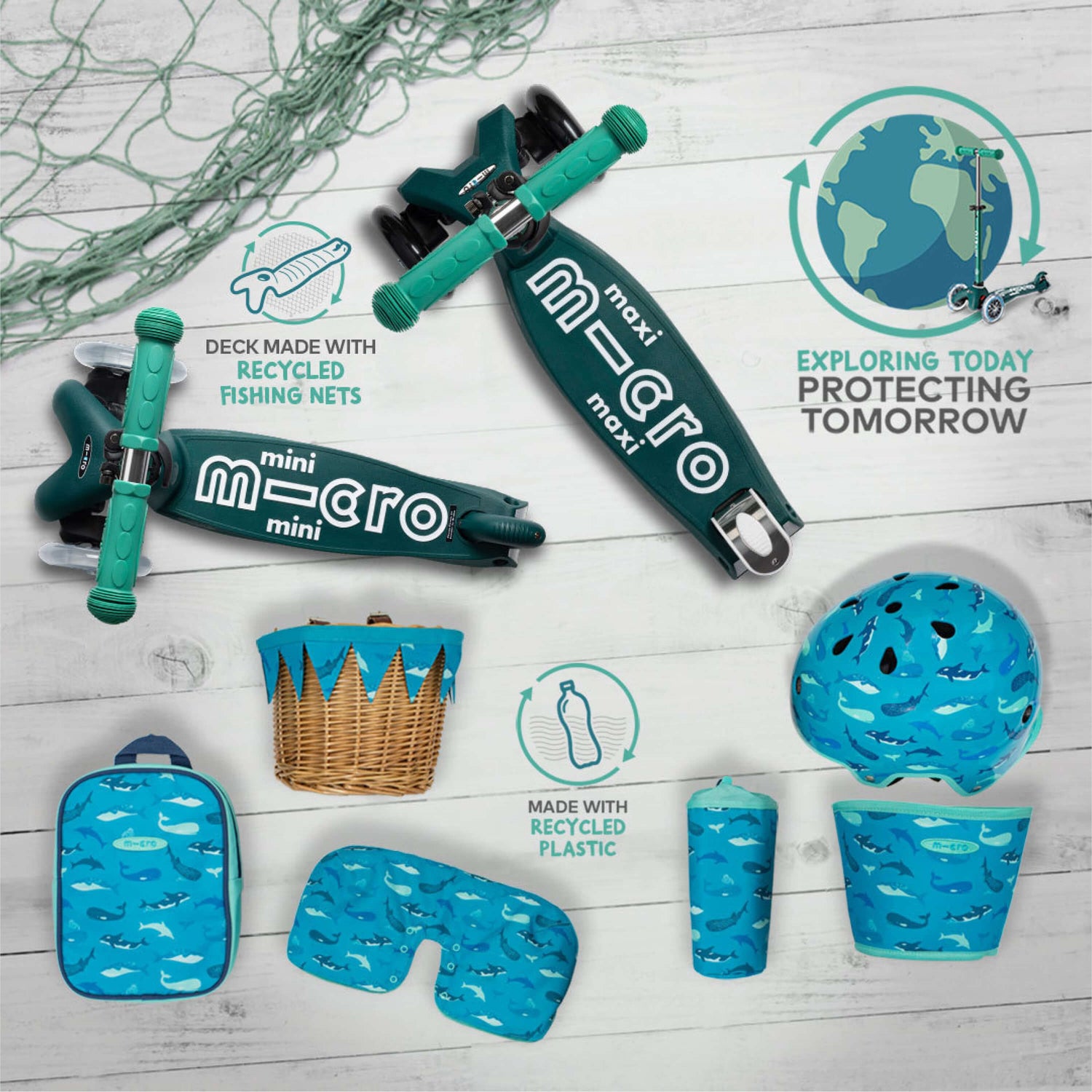 A Leading Brand
There is no doubt Micro Scooters is a leading brand in the scooter and ride on industry, and we know why! Shop the full range here...
Shop Micro Scooters