Regular price
Sale price
£109.90
Unit price
per
Sale
Sold out
Three bikes in one!
Comfortable bike, which can be used in three ways: the child keeps feet on the footrest, pedals on a free wheel (regardless of moves of the person controlling the bike) or rides independently.
Main advantages
From nine months to five years
Puncture-resistant tyres
Foldable
Fun on walks
With AVEO, a walk will never be boring! This multi-functional trike is perfect for every trip. AVEO can be controlled by the parent or driven by the child – the choice is yours! It's also a great alternative ...to traditional strollers.
Swivel seat
The swivel seat allows riding in two configurations, with either the child's back or front facing the parent. This means that parents can have contact with a smaller child, and when they're older the seat can be turned to let the child learn to ride independently.
It grows with the child
You can adjust the trike's functions to the child's age and skills. The toddler can ride with the assistance of a parent or independently. This means the AVEO will serve you for years!
Development through play
The trike stimulates curiosity about the world, and supports motor development and coordination of movements. In addition, it introduces the child to the world of adventure in a safe way – under parental control.
Comfortable trips
The tricycle features a comfortable seat, a bar covered with a material that's pleasant to the touch, and soft harness covers, ensuring the child's comfort even during long walks. The position of the seat can be adjusted to the child's height so that they can comfortably rest their legs on the pedals. The fabric is machine washable (at 30 degrees).
Three-point safety harness
The three-point safety harness with soft protectors can be adjusted, and when the child reaches the appropriate age, it can be removed.
Share
Delivery

Free UK Delivery

Please allow 3-5 Days for Delivery
Key Information

Durable tires with brakes
Convinient Folding
Free Wheel - allowing your child to pedal without speeding the trike up
Foldable Footrest
Foldable Hood with window
Detachable Bar
Handy Accessories - cupholder, little bag, two baskets and most importantly, a bell!
Added safety features
The Brand

For over 10 years, Kinderkraft have been making parents' lives easier and taking care of the needs of children and parents. Our car seats, bikes, prams and chairs and many other mum's and dad's helpers, which cannot be mentioned in one sentence, are used by millions of children around the world. With the mission of making your life easier, we carry out our activities on almost every continent and we keep developing to make our products available for even more satisfied families.
View full details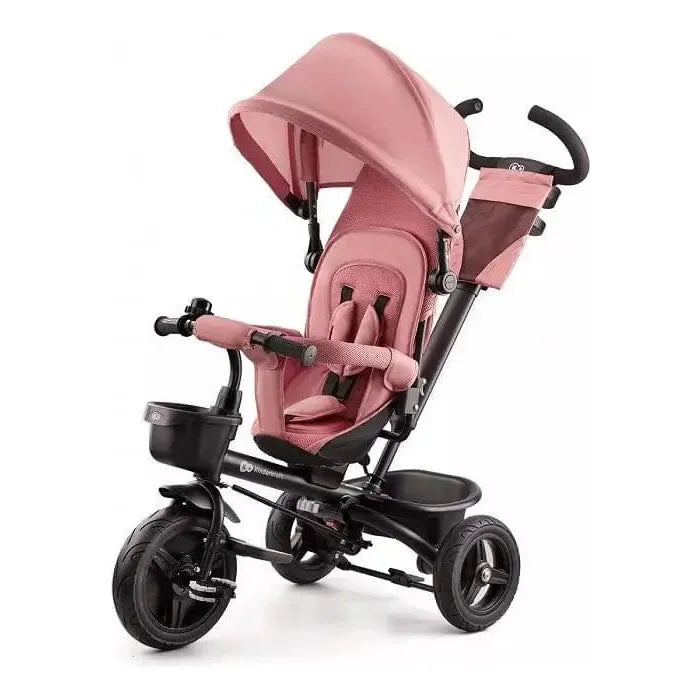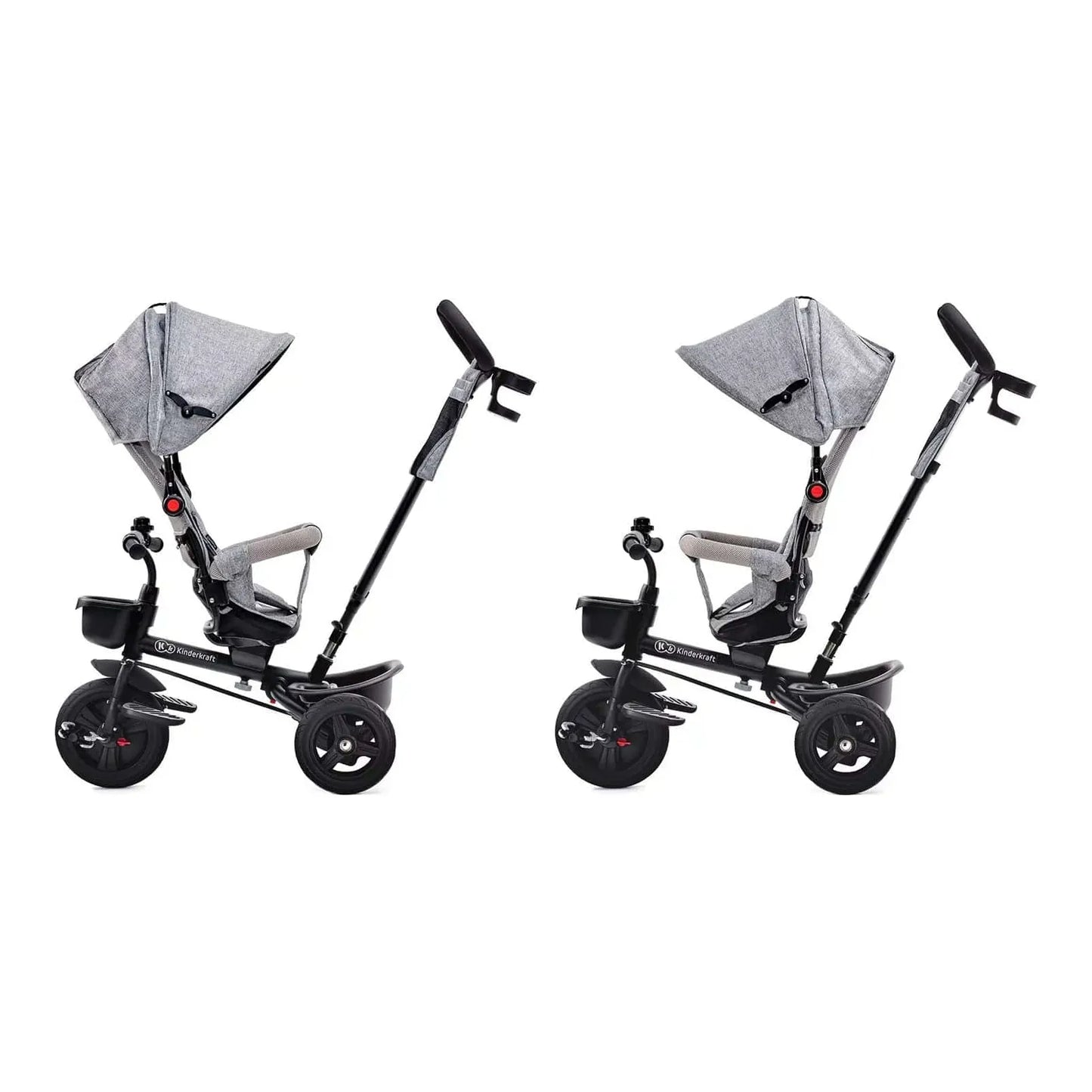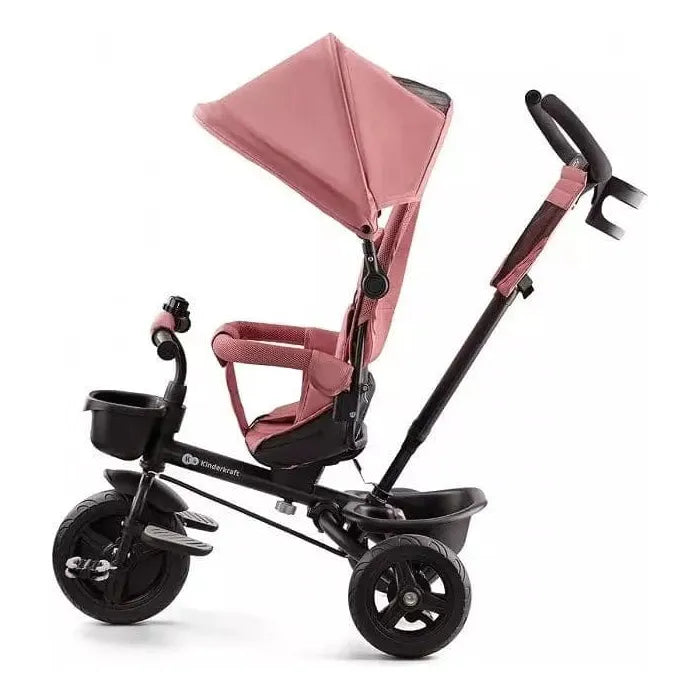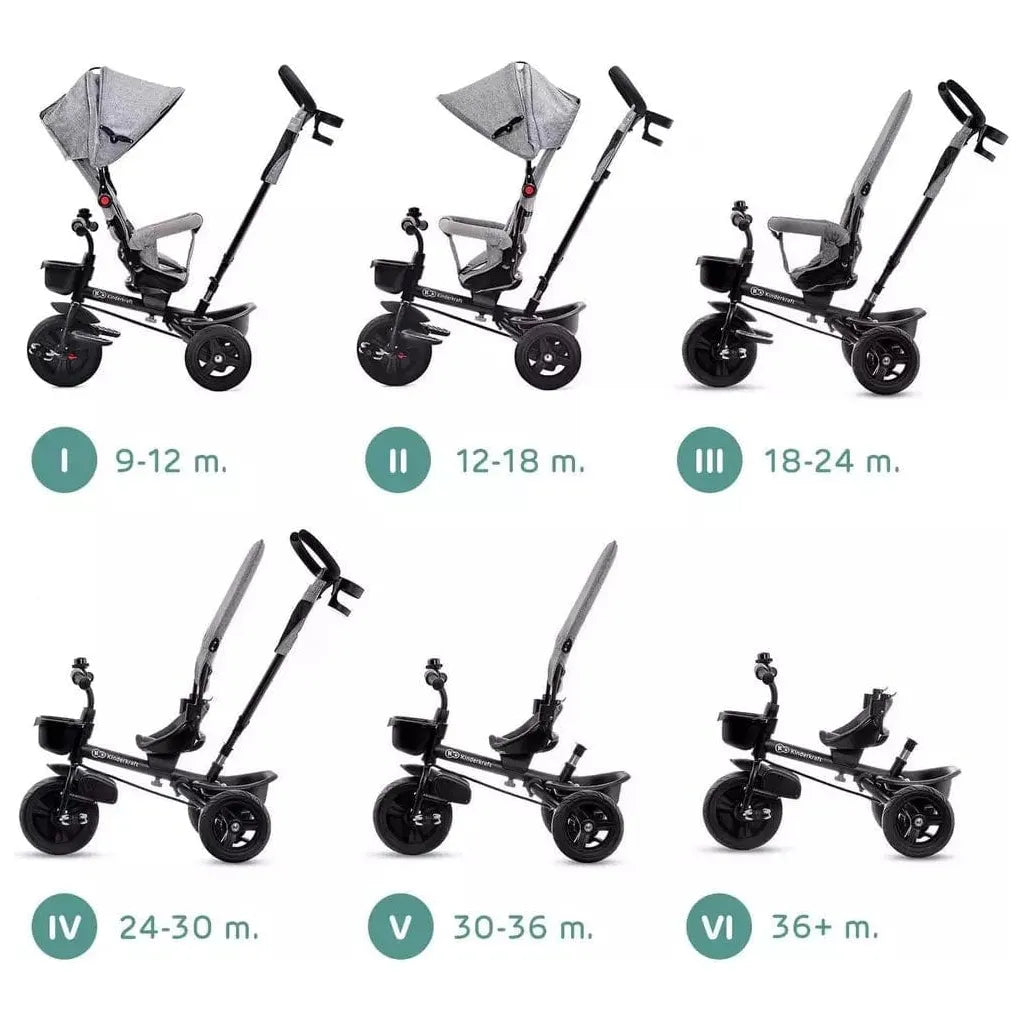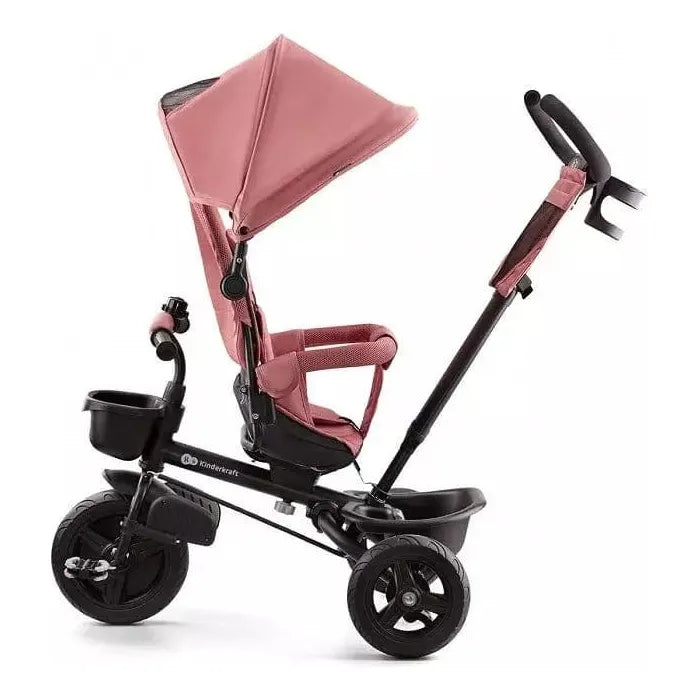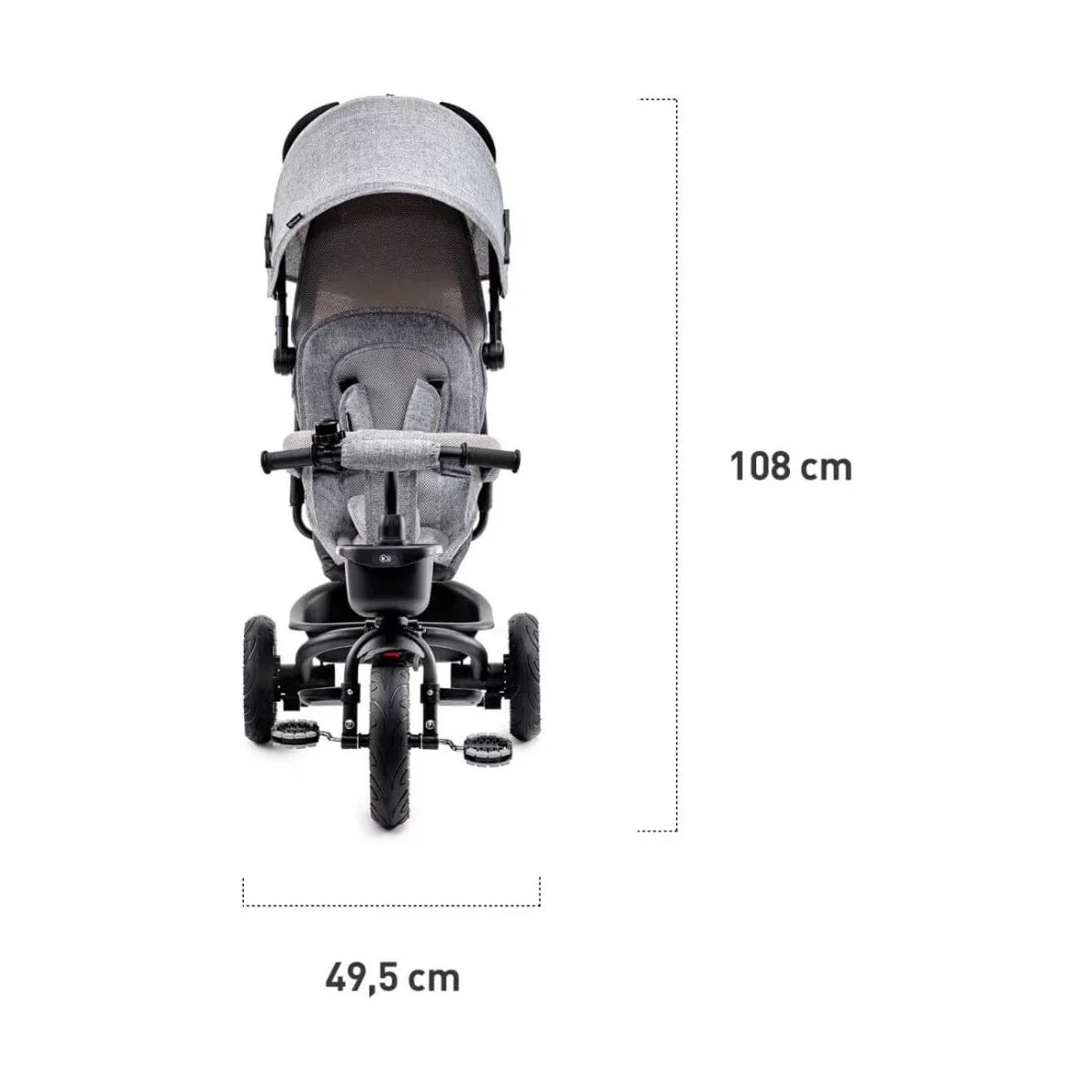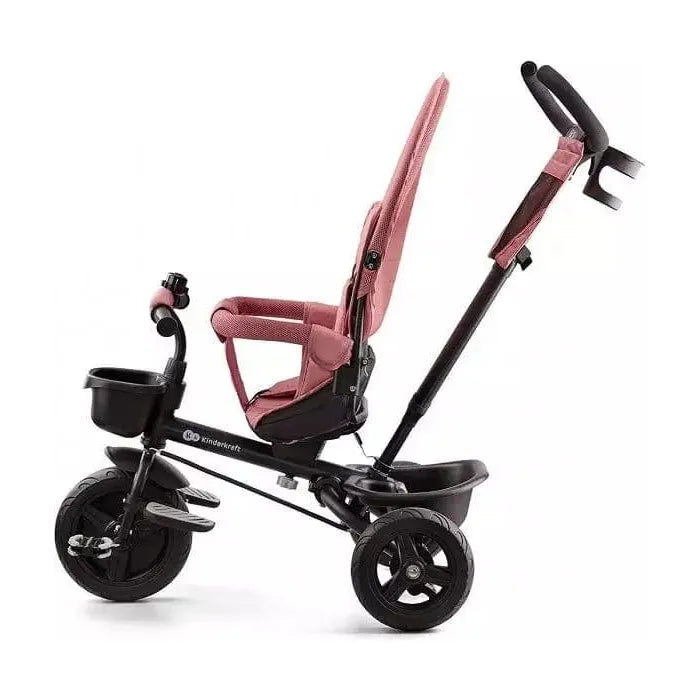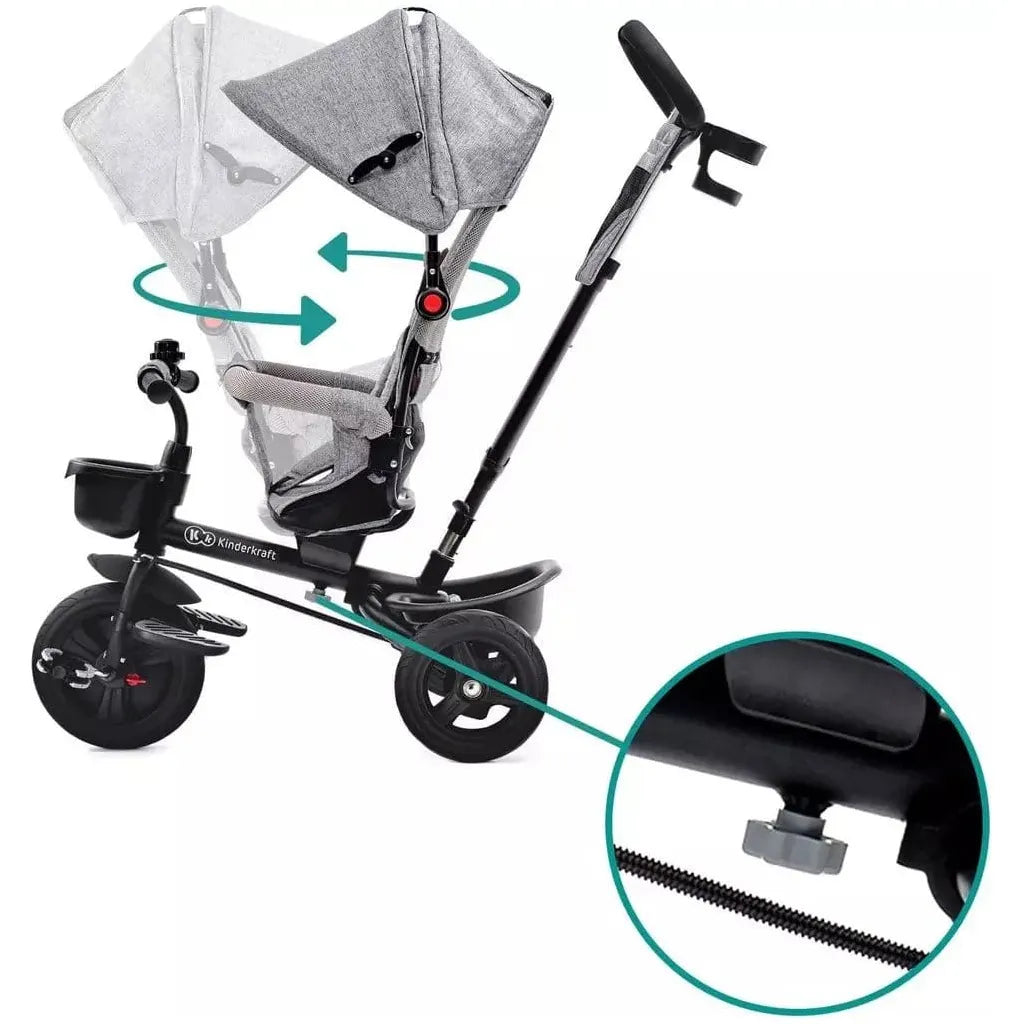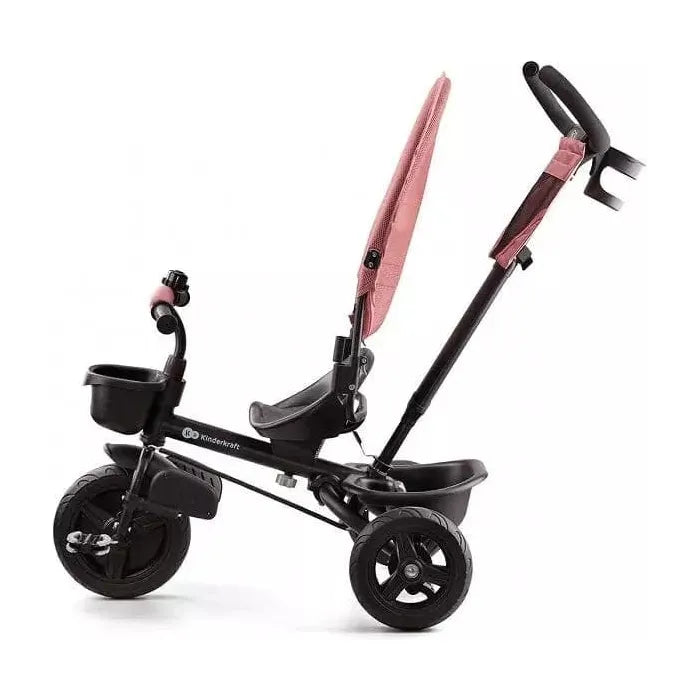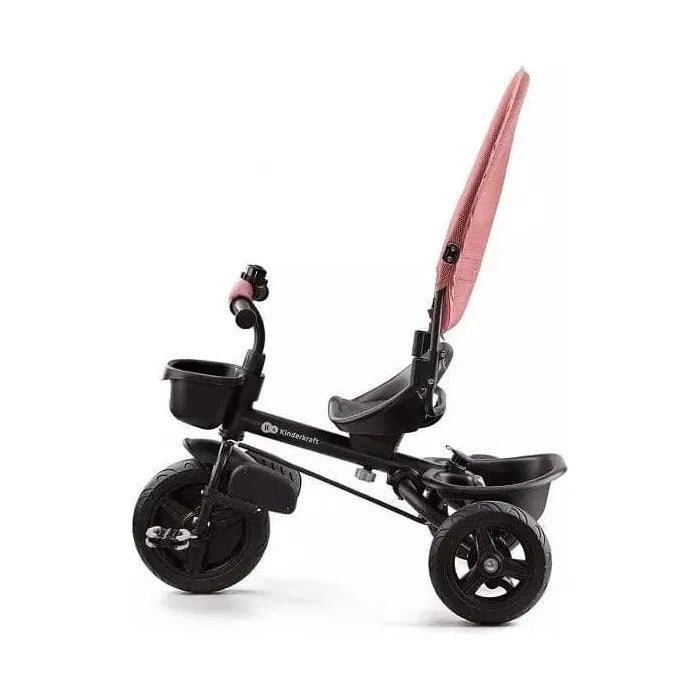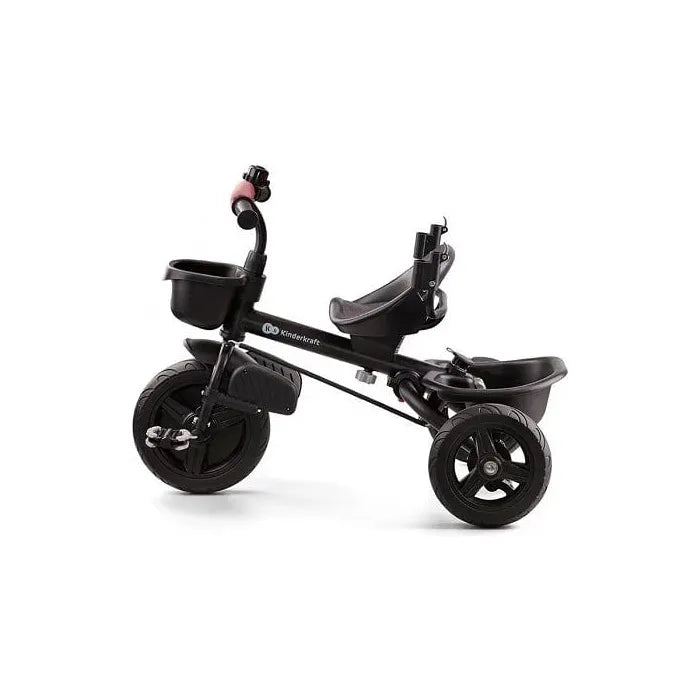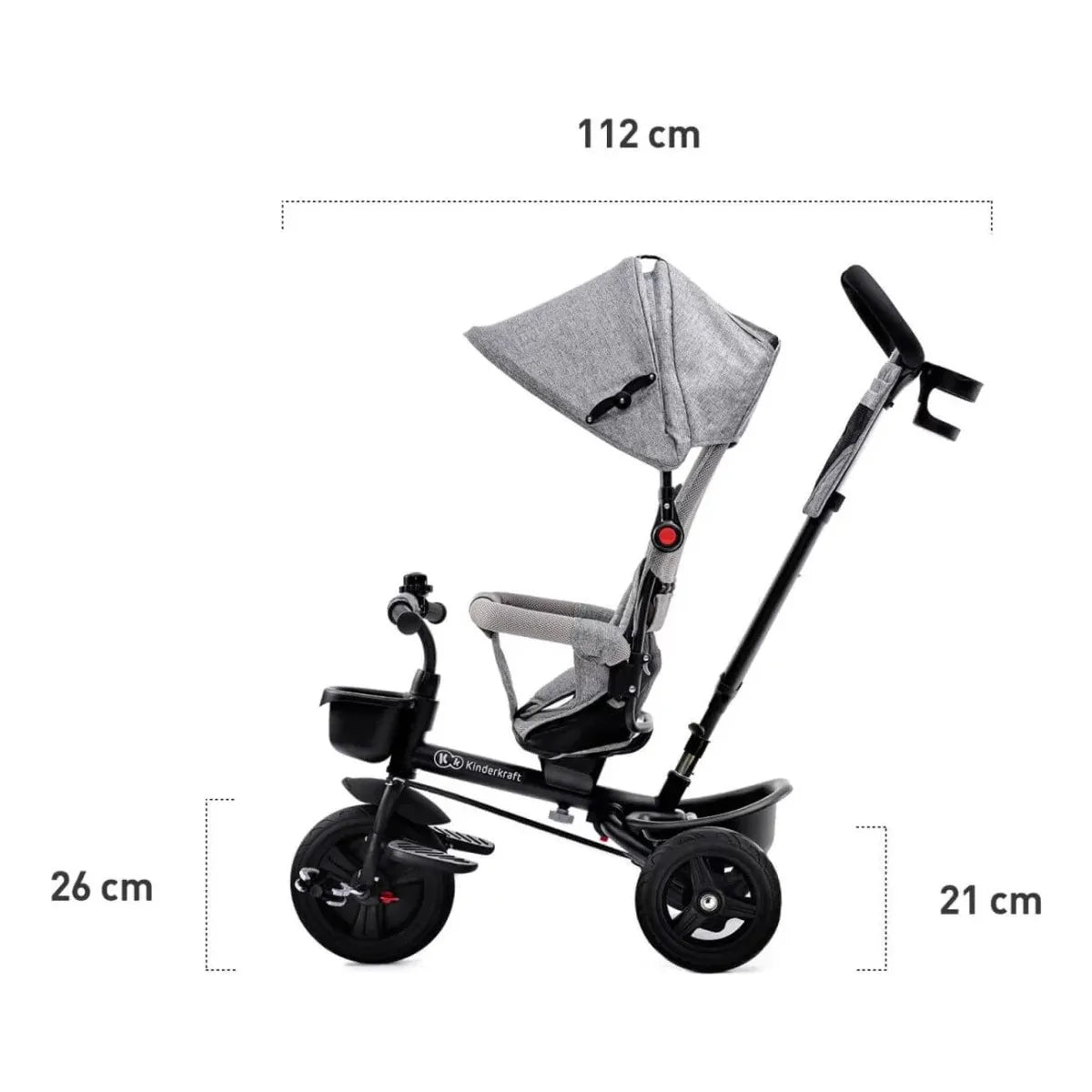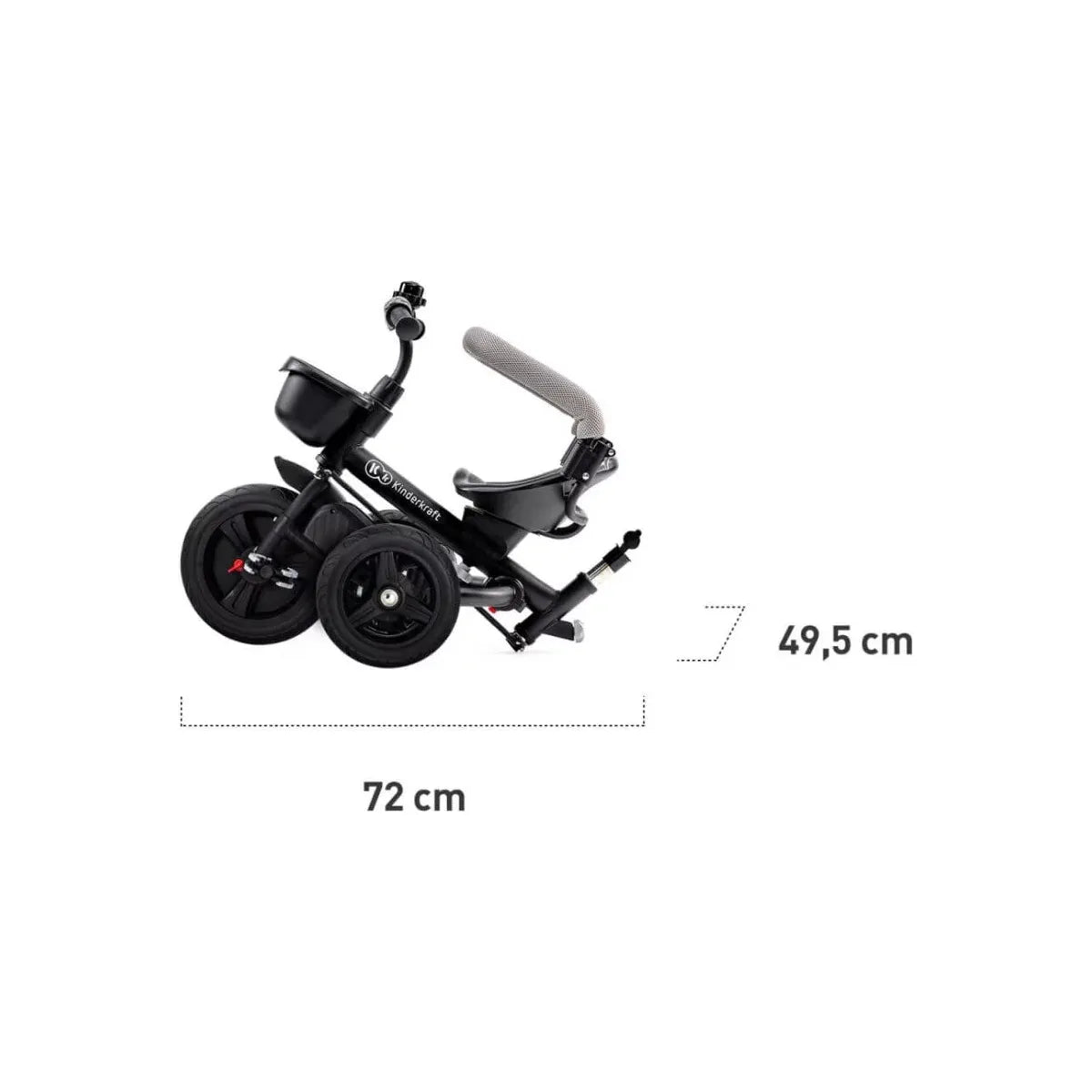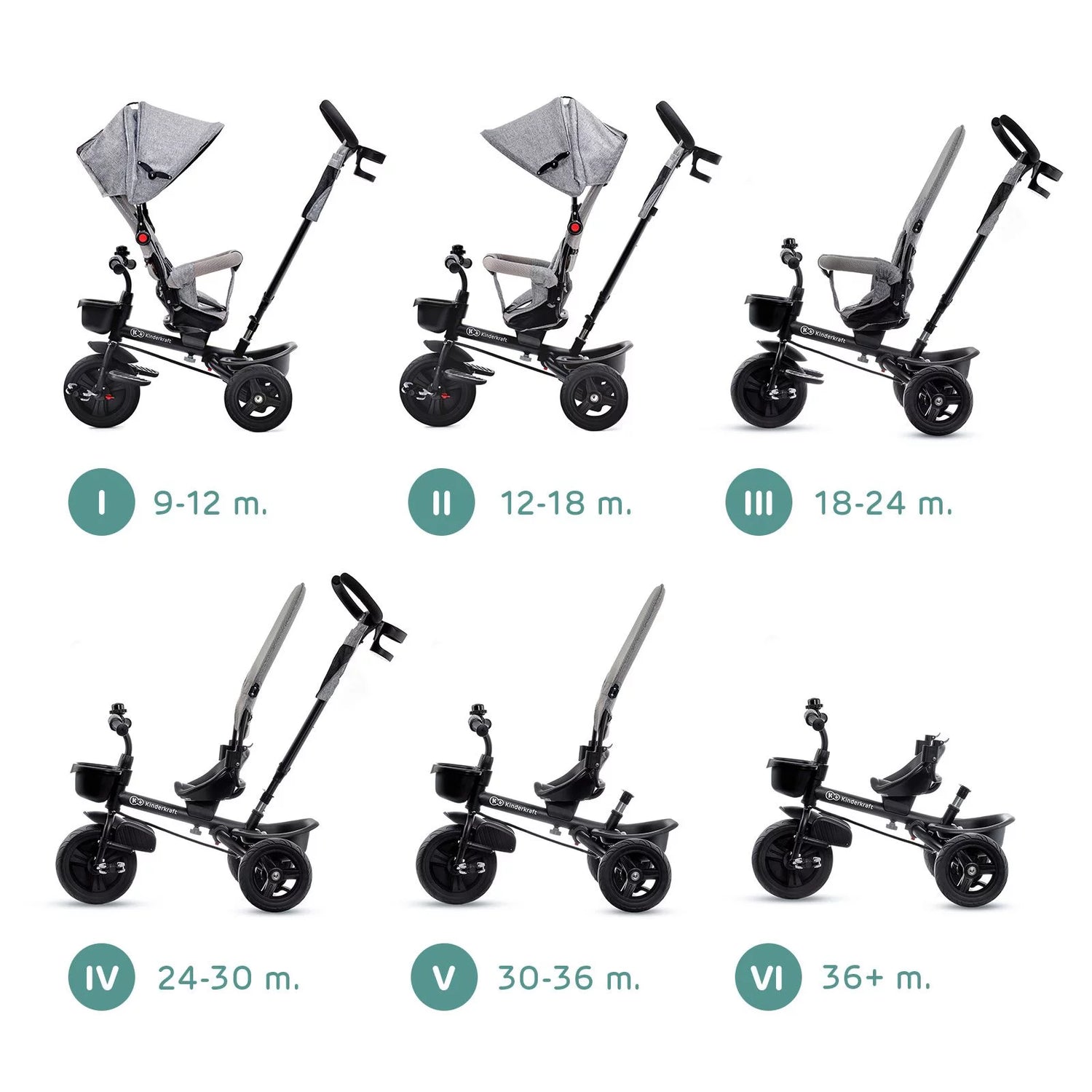 A Trike That Grows with them...
These clever folding Trikes are the perfect introduction to a little ones first ride. With very clever features, this trike won't disappoint!
Shop the Kinderkraft Range