As parents, we all want to see our little ones happy and having fun, especially during playtime. One of the best ways to keep your toddler entertained and active is by investing in some ride-on toys. Ride-on toys not only offer endless fun but also help with your child's physical and cognitive development.
At The Online Toy Shop, we understand the importance of quality toys that are safe, durable, and fun for children of all ages. In this blog post, we have compiled a list of the 10 best indoor and outdoor ride-on toys for kids that will provide hours of entertainment and excitement.
Whether you're looking for a classic trike, a ride-on car, or something more adventurous like a balance bike, we have got you covered. Plus, all our products are tested and certified to meet UK safety standards, so you can rest assured that your child is playing with a toy that is not only fun but also safe.
So, let's dive into the top 10 ride-on toys that are perfect for your little ones to enjoy both indoors and outdoors!
The Crazy Cart 12v Drift Machine from Razor has got to be one of the coolest electric ride-on toys money can buy!  Kids will love the thrill of drifting and racing this unique and exciting ride on toys, and parents will enjoy watching them.  With a 40-minute run time and a lightweight, durable polymer frame, this electric ride-on also has a speed limiter so parents can make sure the racing is safe.


Razor make some of the best electric ride-on toys in the market; their range of kids electric scooters, ride-on toys, and balance bikes is second to none. The Powerrider 360 12v features a push-button throttle and hand-operated brake, as well as a welded steel frame. The 30-minute run time will give your kid plenty of time to slide, drift and pull full 360 spins.
No list of the best ride-on toys would be complete without featuring a Wheelybug ride-on.  Babies and Toddlers love cute animal designs, and these amazing ride-on toys will provide hours of fun. Not only that, they help to promote self-confidence, spatial awareness and help develop gross motor skills. It's no wonder these baby ride-on toys have won so many awards!
Sometimes you just want to go big, in which case you want to go with the Fire Rescue Mercedes Unimog from Rolly Toys. This toddler ride-on toy is a pedal-powered beast with anti-slip pedals, 2 forward gears, and a flashing blue light for realistic play.  Kids of all ages will want to play on this amazing ride on.
Rolly Toys' extensive range of licensed tractor and digger ride-ons toys for kids has something for everyone, whatever brand they're into.  This John Deere model is an absolute classic with a fully licensed design, it features chunky wheels, anti-slip pedals, an opening bonnet, and comes with a matching trailer.  And, of course, with this toddler ride-on, unrivaled quality comes as standard!
The retro design of the Vilac Metal Ride-On Racing Car makes it a surefire classic.  This toy is one of the best baby ride-ons you can buy.  It looks great, drives even better, and its high-quality construction means it will last for years. We think this means it makes the perfect first birthday present. 
French toy company Vilac has been making classic-styled toys for years, and this Wooden Ride on Firetruck for babies and toddlers is a beauty.  Made from sustainably sourced wood, it will look great in any playroom as well as offering hours of fun. It's the perfect baby ride-on!


Razor's Bella Pocket Mod 24v Scooter is the best electric ride-on toy for kids who want to have fun whilst looking cool. With its vintage-inspired design, this electric ride-on toy has a twist grip accelerator and under-seat storage, and thanks to its high quality, durable steel construction, you know this ride-on will last.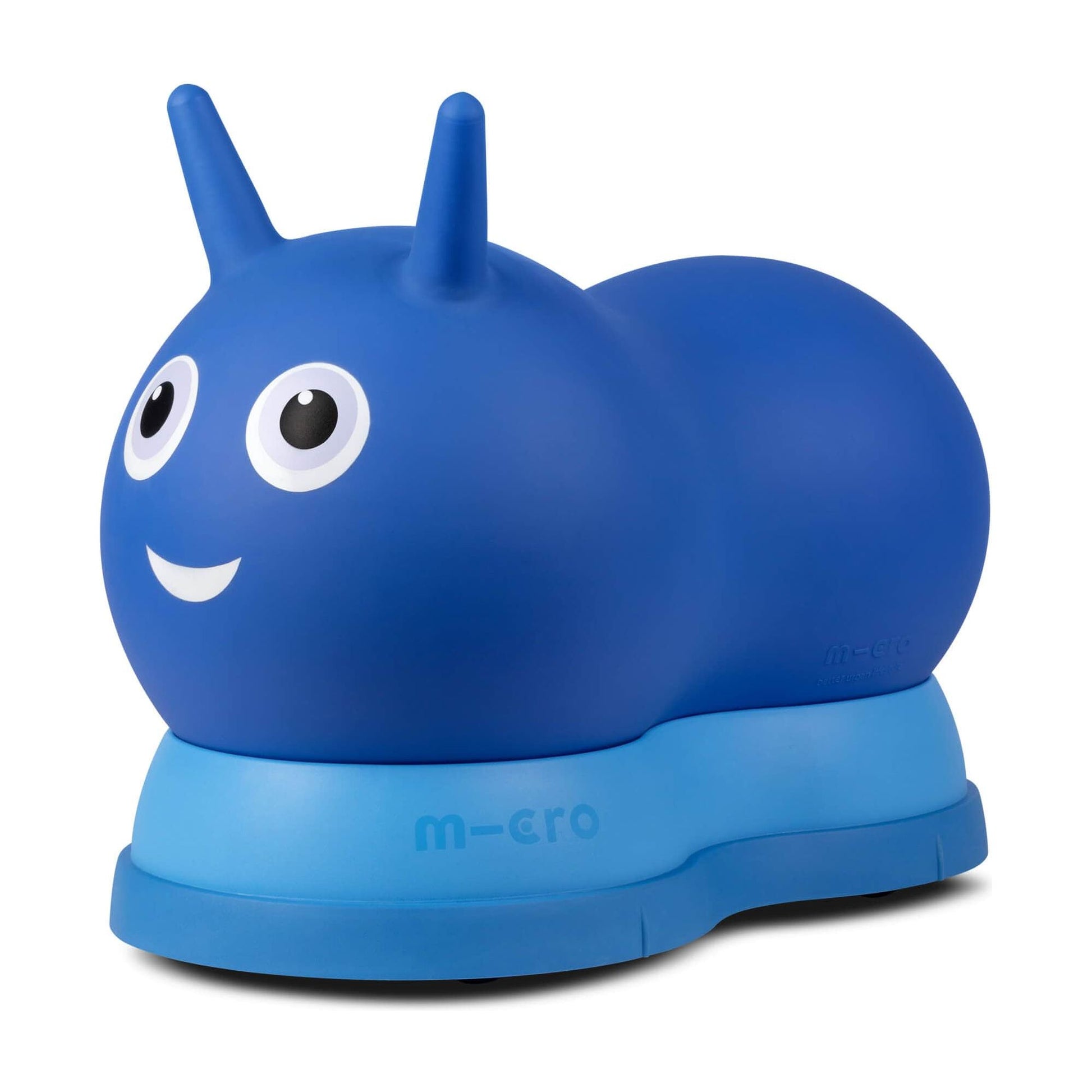 What's the only thing better than a kid's ride-on toy?  A kids' ride-on toy that's also a hopper!  Legendary brand Micro Scooters have truly surpassed itself with this incredible baby ride-on toy as the inflatable hopper can be mounted on its base with 360-degree wheels to form a go-anywhere, multi-directional, super fun baby ride-on.


When 2-wheel fun isn't enough, then it's time to go for 3-wheel fun, and this Trike Ride On from Banwood is a perfect choice.  With its vintage-inspired design, wicker basket, soft padded seat and removable push bar, this is one high-quality kids' ride-on toy.  It comes in a variety of colors to suit all tastes so every toddler can have a ride-on toy they love.
In conclusion, ride-on toys are a great way to keep toddlers entertained and active while promoting their physical and cognitive development. The Online Toy Shop offers a wide selection of safe and durable ride-on toys that are sure to provide hours of fun for your little ones. From classic trikes to ride-on cars and balance bikes, there is something for every child to enjoy both indoors and outdoors. As a parent, you can feel confident in your purchase, knowing that all products are tested and certified to meet UK safety standards. Buy a ride-on toy today and watch your child's imagination soar as they go on exciting adventures!