Regular price
£179.99
Sale price
£164.99
Unit price
per
Sale
Sold out
A little dirt never hurt anyone and a child who wants to go fast and get dirty needs the right tools. We create kids who have the moxie to say, "bring it on. Challenge me. I'm ready, world." The Strider 12 Pro Balance Bike is the bike of choice for kids who don't just want to go fast but need to go fast – the rest of the world will catch up later, if it can.
Not even a full diaper is enough to slow the 12 Pro down. Designed for little racers, the premium Strider 12 Pro Balance Bike is the ultra-light, high-end bike for tiny speed demons who crave the wind in their face and freedom at their fingertips. An all-aluminium frame that barely tips the scale at 2.54 kg (5.6 lbs.), a textured performance footrest, and an official Strider number plate all mean your little dirt devil is going to be spinning up tornadoes around the other kids at the park.
With a seat height range from 28-48 cm (11-19 in.), the Strider 12 Pro perfectly fits children with an inseam of 30-51 cm (12-20 in.).
Features:
World's Lightest Strider®: 2.5 kg (5.6 lbs.)
No-Tool Assembly
Fully Adjustable with Easy-Adjust Clamps
Handlebar Height: 46 - 56 cm (18 - 22 in.)
Seat Height: 28 - 48 cm (11 - 19 in.)
Performance, Padded Seat
2 seat posts
Maintenance-Free 12" Foam Rubber Tires
Premium, Sealed Cartridge Wheel Bearings
Engineered Ultralight Moulded Wheels
Lightweight, U.S. Patented Design
Aluminium Frame
Unique, Performance Footrest
Mini-Grip Handlebar with Safety Pad
Racing Number Plate with Pro Graphics
Max. Rider Weight: 27 kg (60 lbs.)

Ages 18 Months to 5 Years
Tested to CPSC and CE standards
Inseam and Age Fit (MUST INCLUDE BOTH): Fits children with an inseam 30-51 cm (12-20 in.) Ages 18 Months to 5 years.
Share
Delivery

Free UK Delivery

Please allow 3-5 Days for Delivery
The Brand

At Strider, we love riding bikes, and we love inspiring kids to ride

Our mission is to build lightweight, efficient, all-terrain bikes that develop two-wheeled balance, coordination, and confidence in
children.
View full details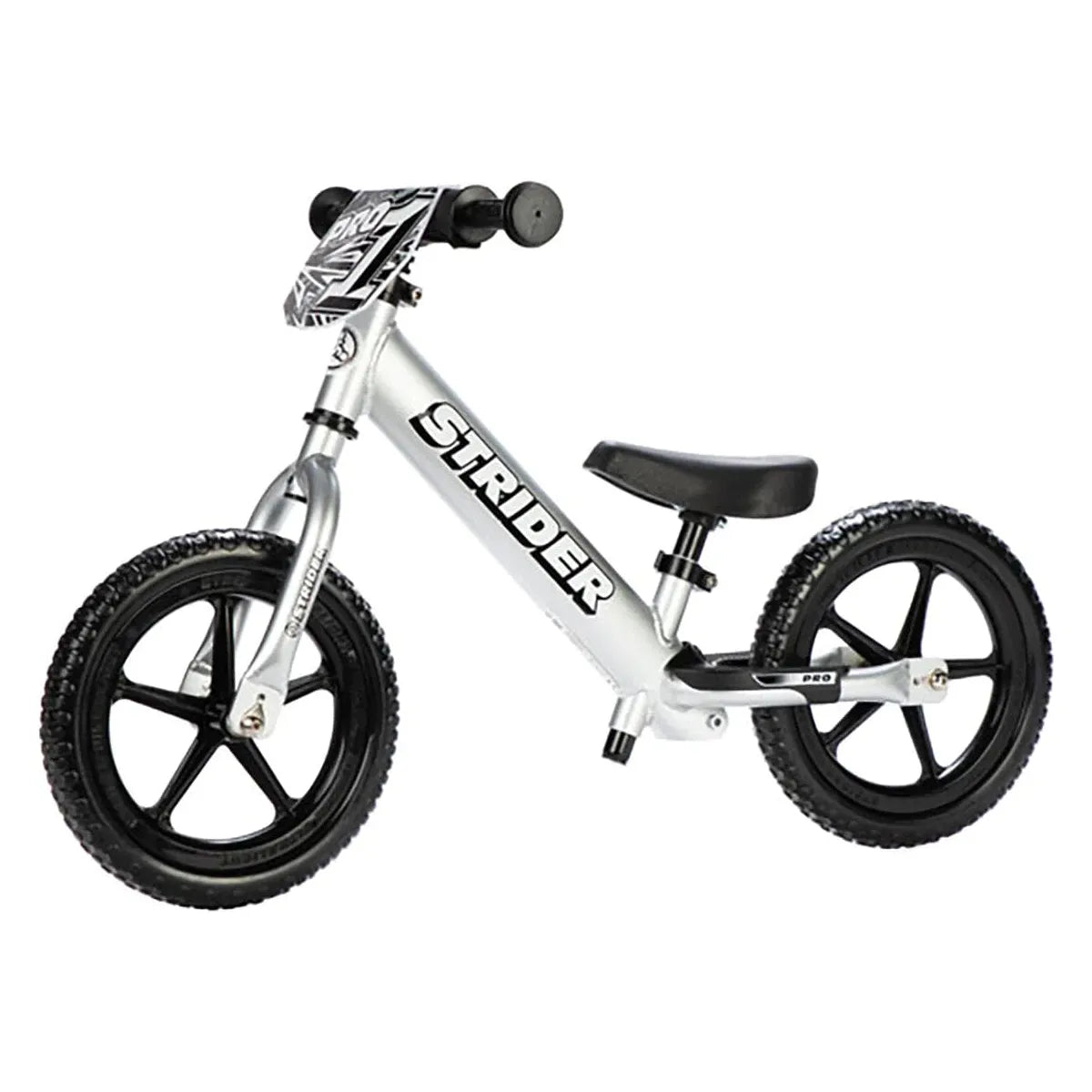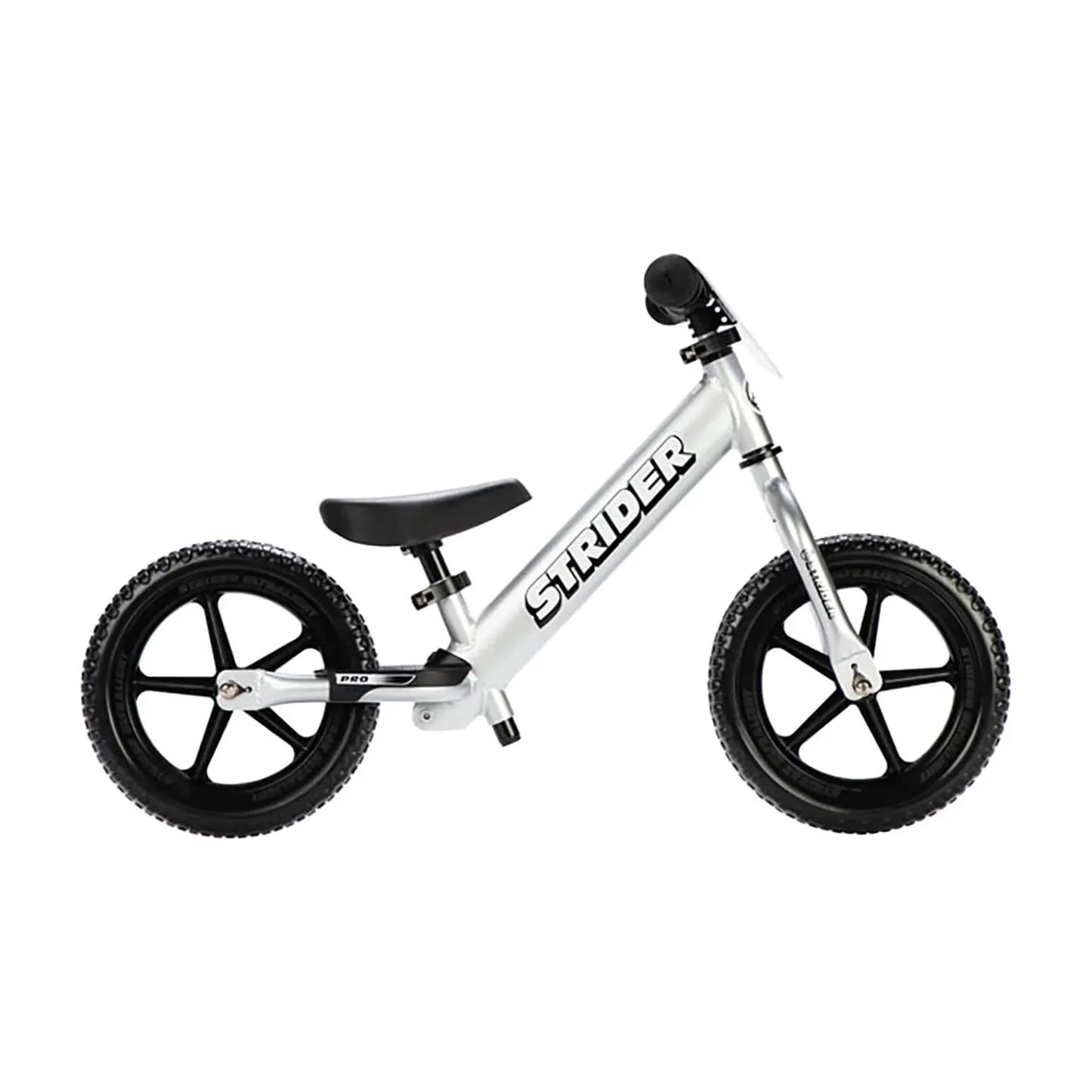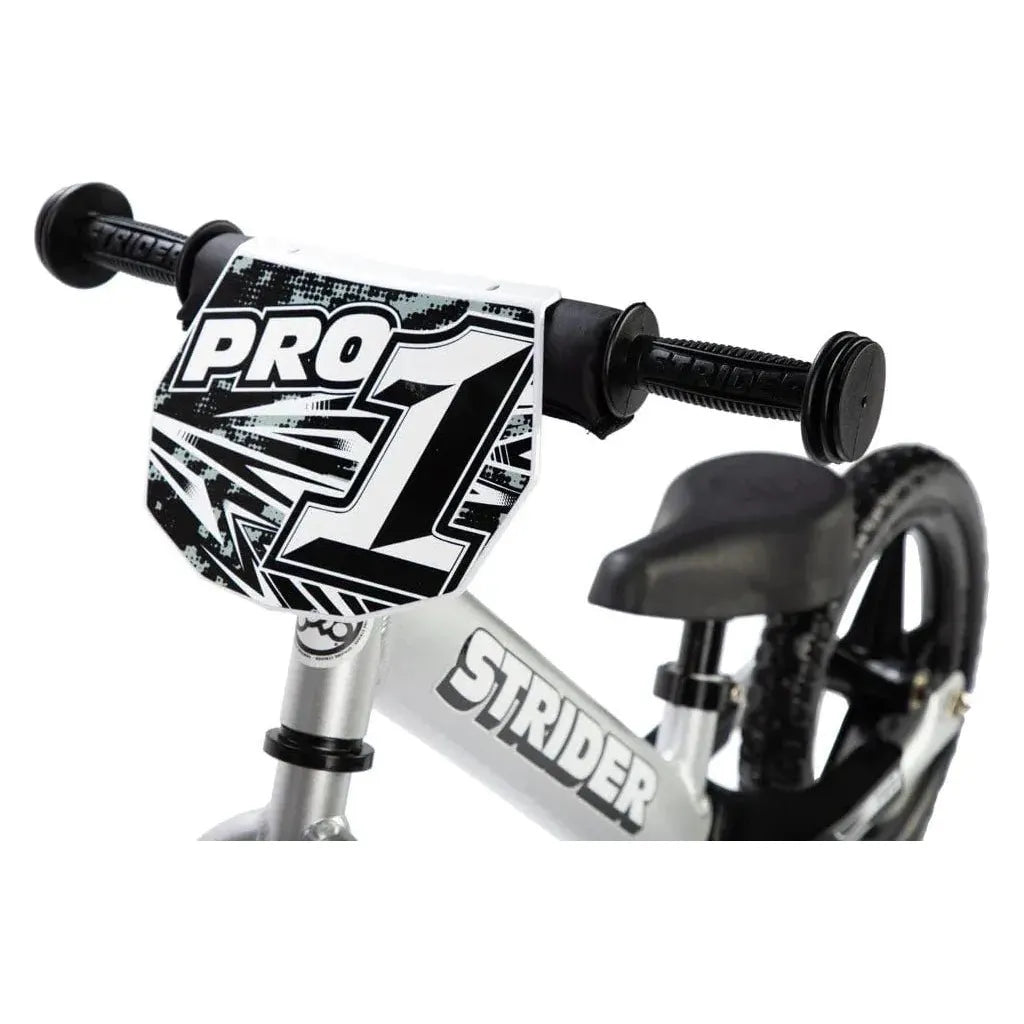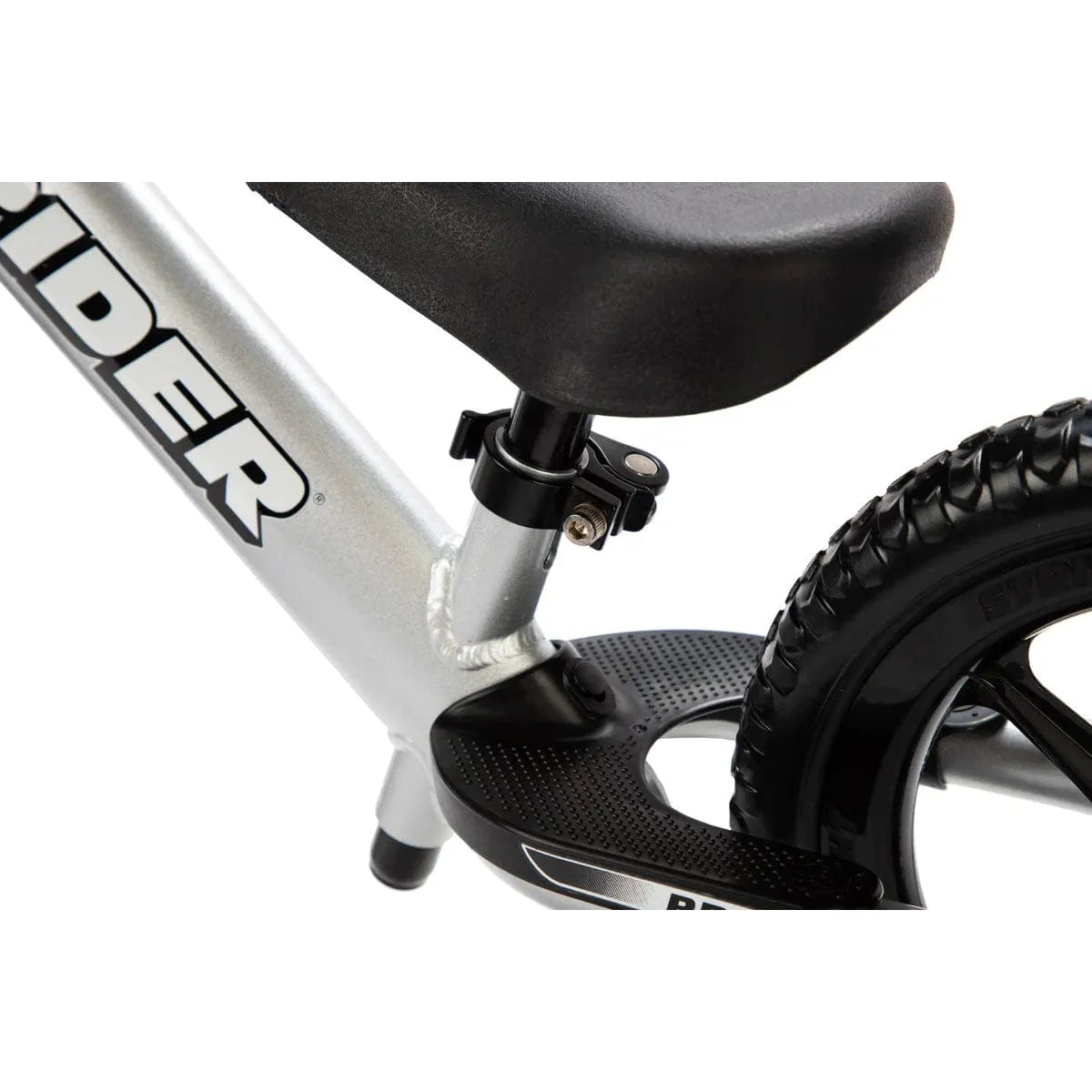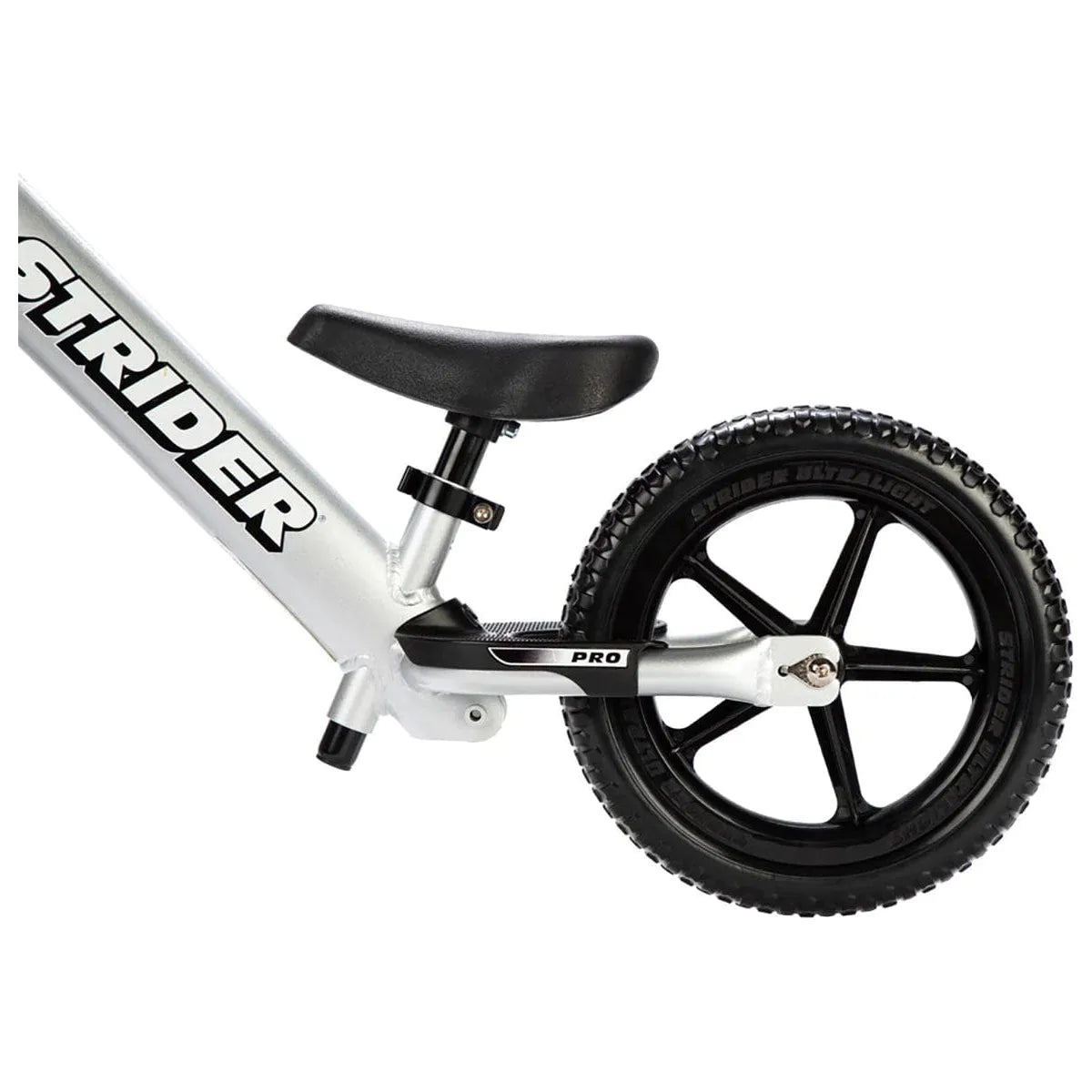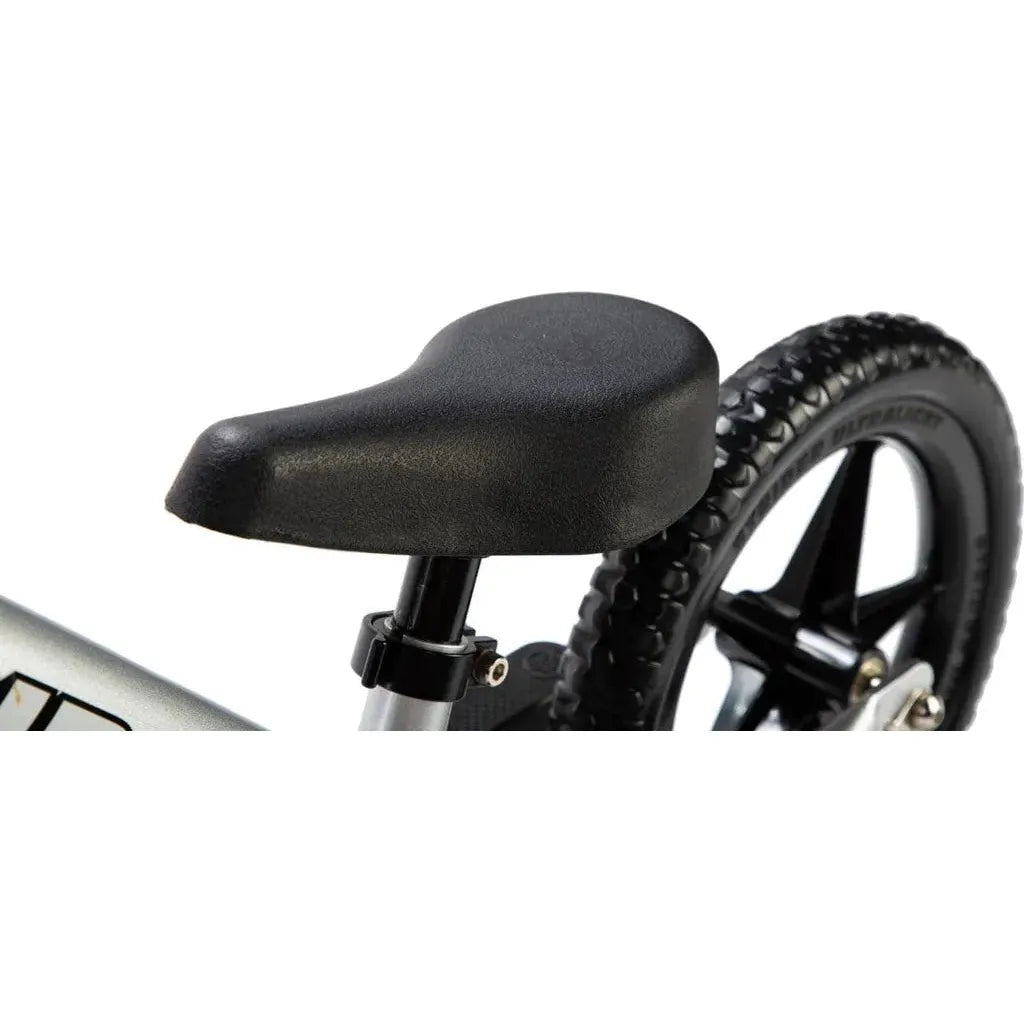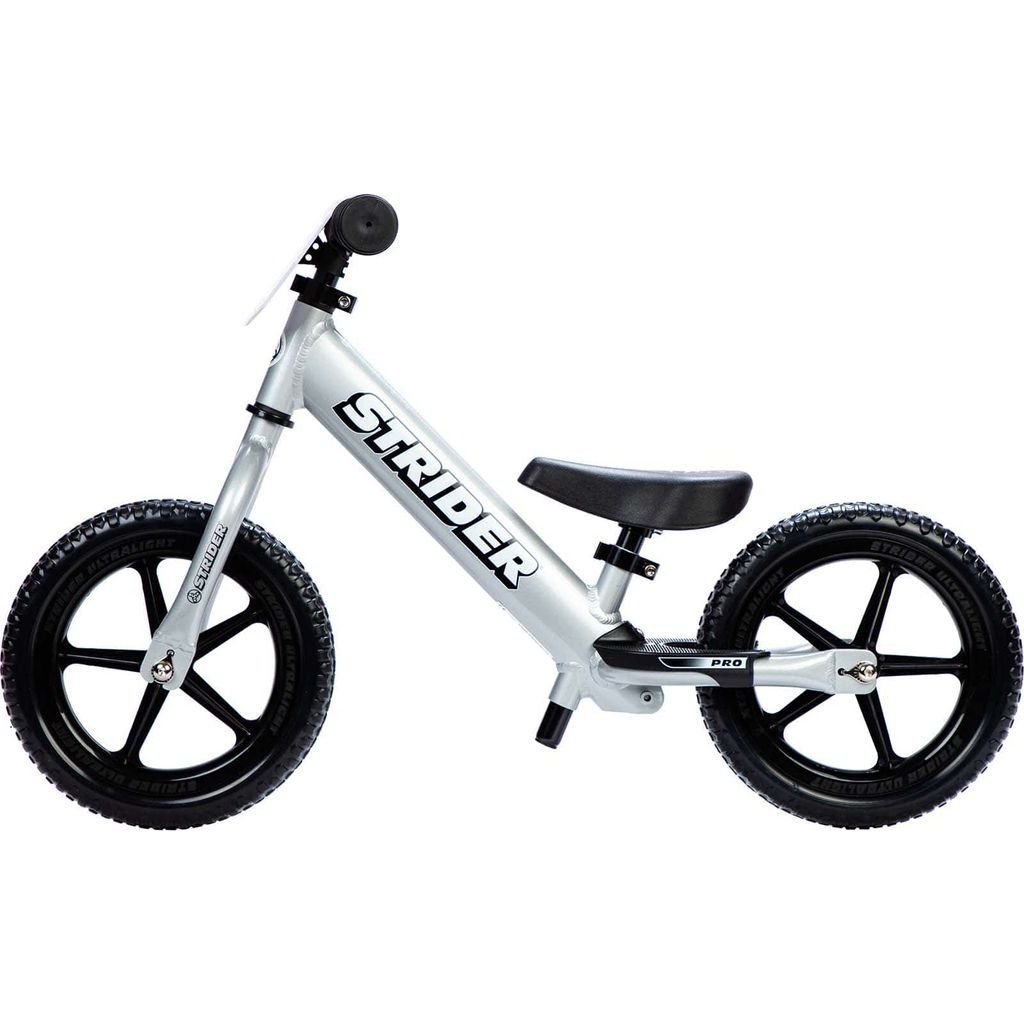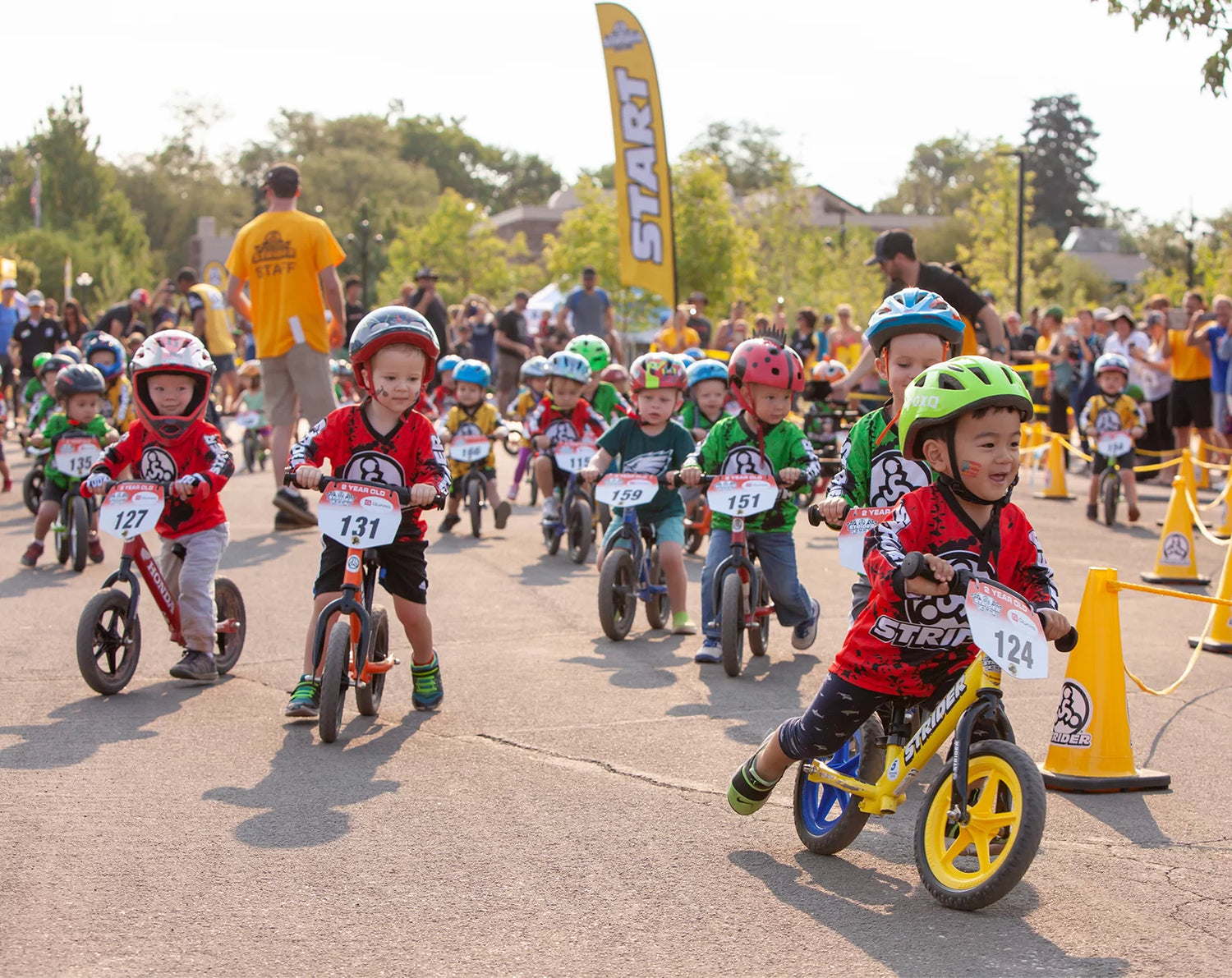 A Balance Bike for the serious riders...
A strider balance bike is not only super cool, lightweight and stylish but its built to withstand the testing wear and tear of its young users! And of course, they love them!
Shop Strider Balance Bikes