Regular price
Sale price
£124.95
Unit price
per
Sale
Sold out
Get £5 off Your Order when you buy any Micro Scooter Helmet and Scooter! Discount will be automatically applied at checkout!
Our best-selling 2 wheeled scooter now comes with LED
light-up front and back wheels.
Our smart LED tech uses induction energy to turn the power kids create as they scoot into bright white light.
No batteries. No fuss.
Just a glow to light up the darkest evenings and brighten up the most ordinary days.

Steers like a bike, and rides like a dream. Our agile Sprite puts smiles on faces as children enter the world of two-wheel scooting. Whether building up speed or negotiating obstacles, kids can do it with ease thanks to the Sprite's intelligent design. With adjustable handlebars for years of scooting fun. Lightweight aluminium frame for the ultimate agility. Perfectly sized footplate that's neither too big nor too small. Simple, secure fold and handy kickstand for on-the-go convenience. We think there is no better first taste of life on two wheels.

Featuring foam grips that are soft to the touch and incredibly long-lasting. Our smart foam does not age due to exposure to the elements - meaning they can keep going as long as you can. A large, long brake has been specifically designed with a rough surface to provide extra grip for the foot when pressing down.

Built to last. Built to outlast. Every Micro Sprite undergoes a gauntlet of tests including sub-zero temperature testing, static load, dynamic drop and impact tests to ensure every part of the Sprite is not only safe but resilient to everything a child can throw at it. A scooter that will last and last. A scooter that is safe.

Our best-selling two-wheeled scooter. Engineered for years of use. For miles of smiles.
Key Features

For Ages 5 to 12 Years
Max Rider Weight 100kgs/15st
Rider Height Up to 152cm
Scooter Weight 2.85kgs/6.3lbs
Light up front and back wheels that never run out and need no batteries
Lightweight aluminium frame giving kids total control when scooting
Fold and Go. The Sprite is as portable as they come and easy to store
Adjustable handlebar adapts as your child grows, up to the age of 12

Why buy a Micro Sprite LED

Swiss designed and engineered specifically for 5-12 year olds giving them the comfort to go far, the confidence to move fast, the freedom to try something new.
Adjustable, foldable, replaceable, and unwaveringly durable.
The ultimate safety. Precision engineered brakes. Next generation footplate materials. Weather-resistant grips.
Adjusts as they grow with a multi-positional handlebar height - for years of use.
Slick bike-style steering - turn the handlebars in the direction you want to go for total control.
Super lightweight yet sturdy frame makes learning to ride easy, quick, and fun.
PAGF reinforced kickstand means the scooter can stand upright by itself when not in use - no balancing on walls required.
Fold and go. One click smooth fold/unfold for easy storage or transportation.
Ditch the dirt. Longer, stronger brake for total control - it also doubles as mudguard.
Multi award winning. Voted best 2-wheeled scooter by MumsNet, The Independent and many others.
Built to last - made with replaceable parts to last a lifetime of scooting.
Share
Delivery

Free UK Delivery

Please allow 3-5 Days for Delivery
The Brand

Micro was created to make everyday journeys better. Better for today's families. Better for our world.

Over 20 years later "make it better" is a shared goal that continues to drive all we do.We're on a journey. We have a long way to go.But we're committed to doing our bit every day to have a positive impact – for people and planet.
View full details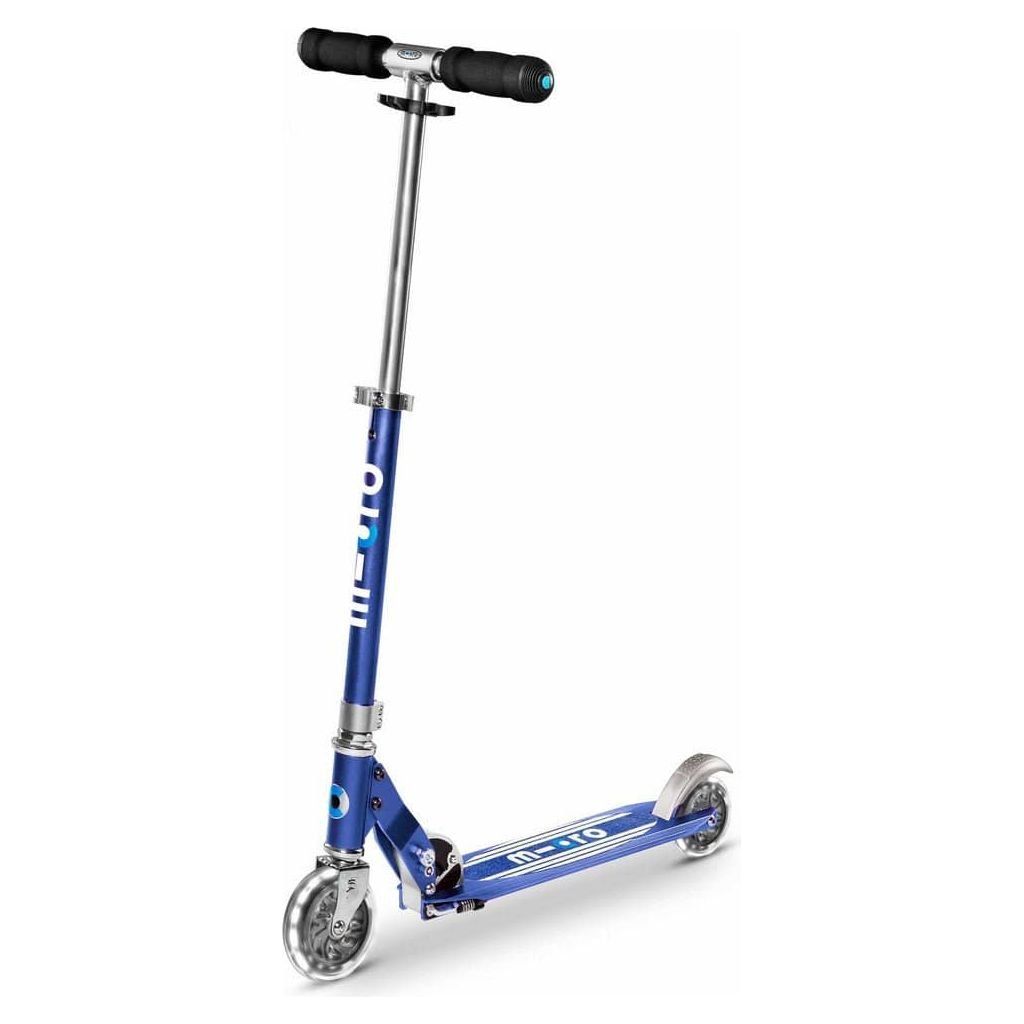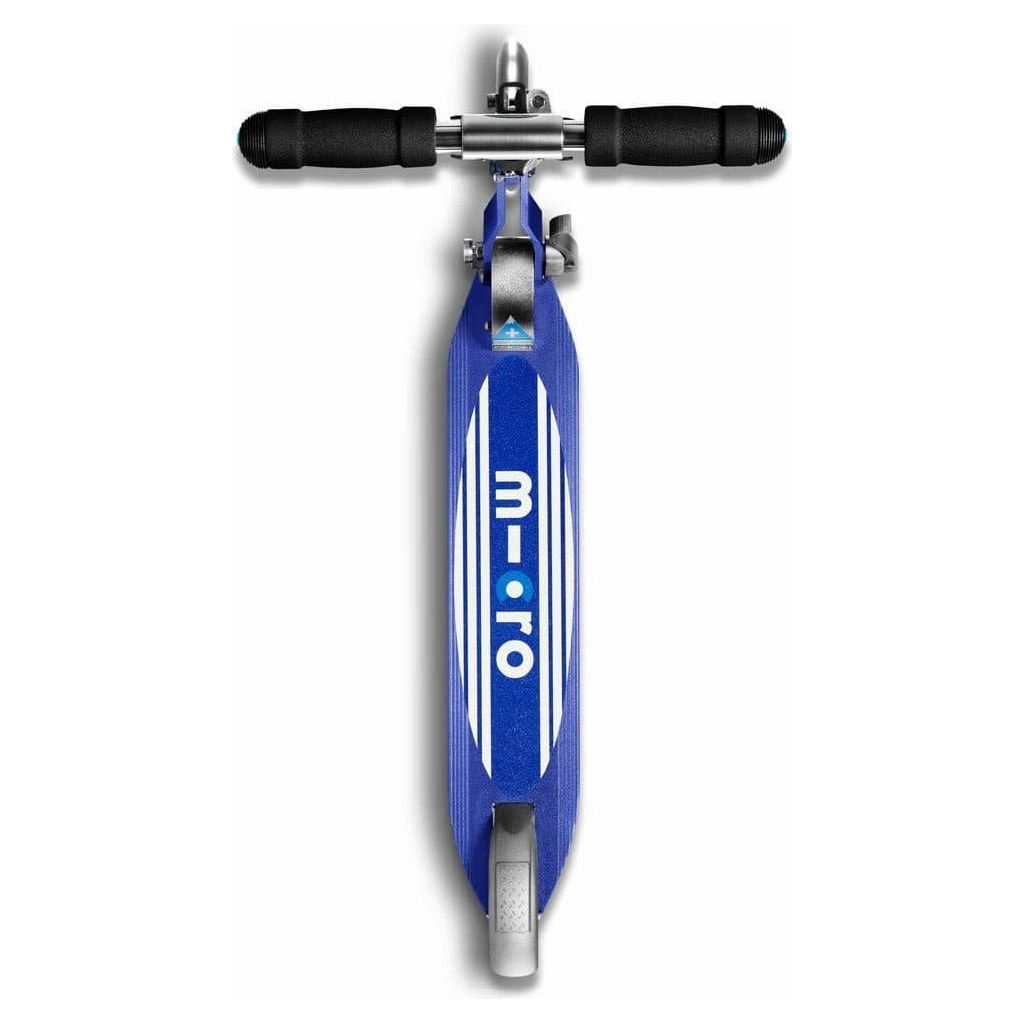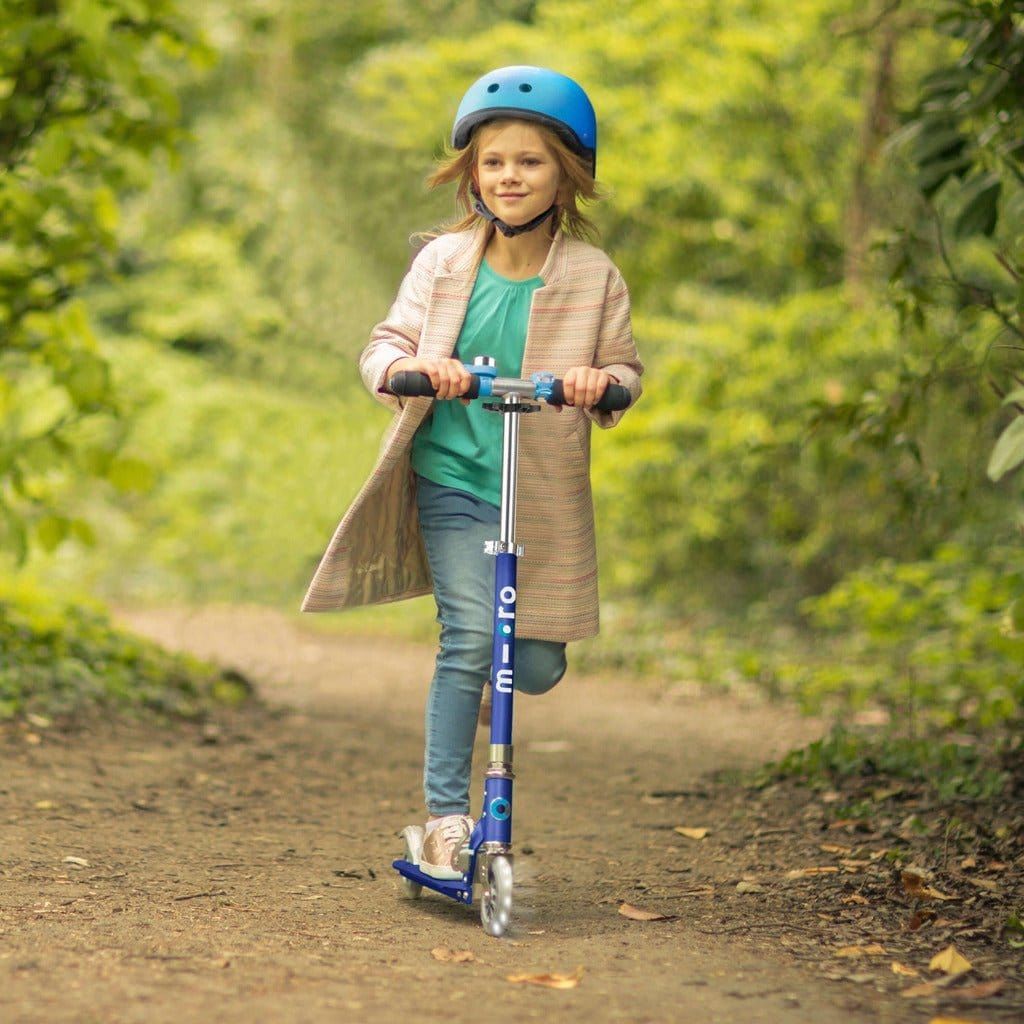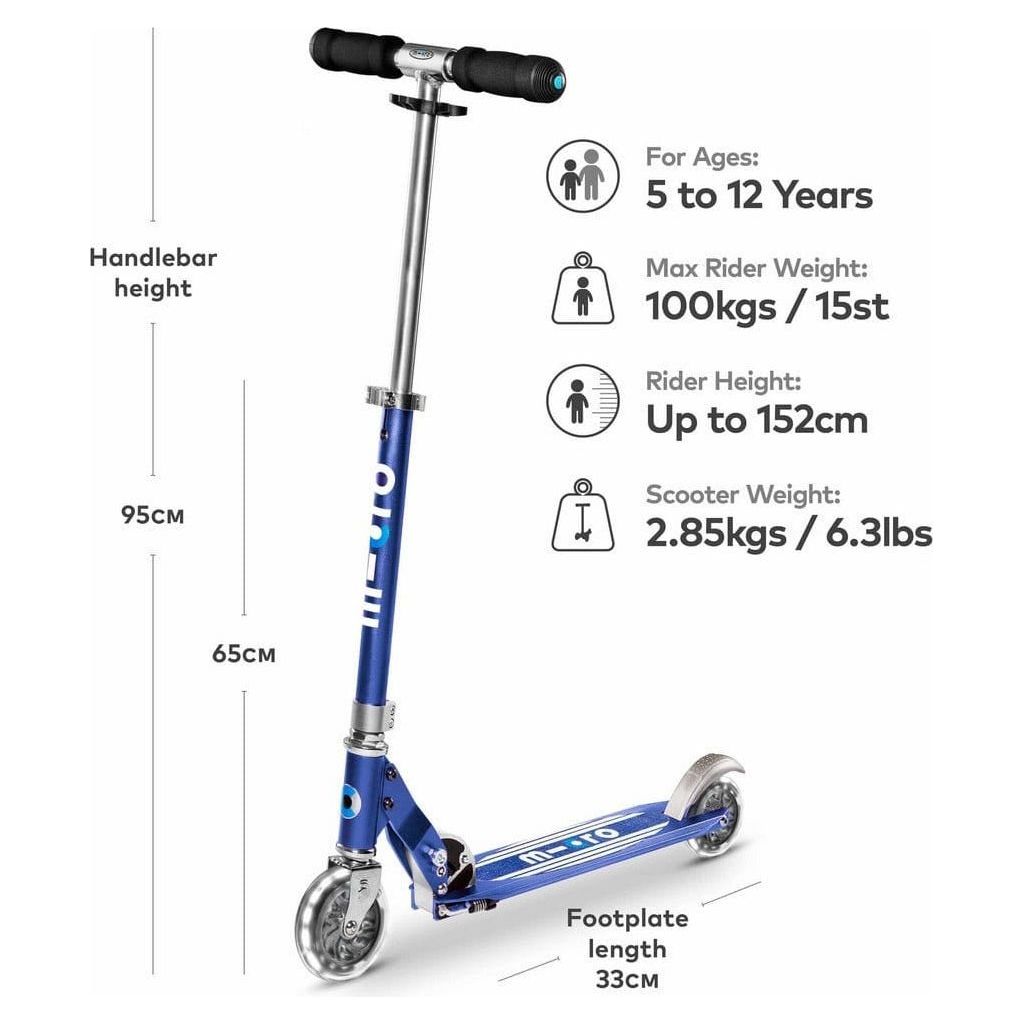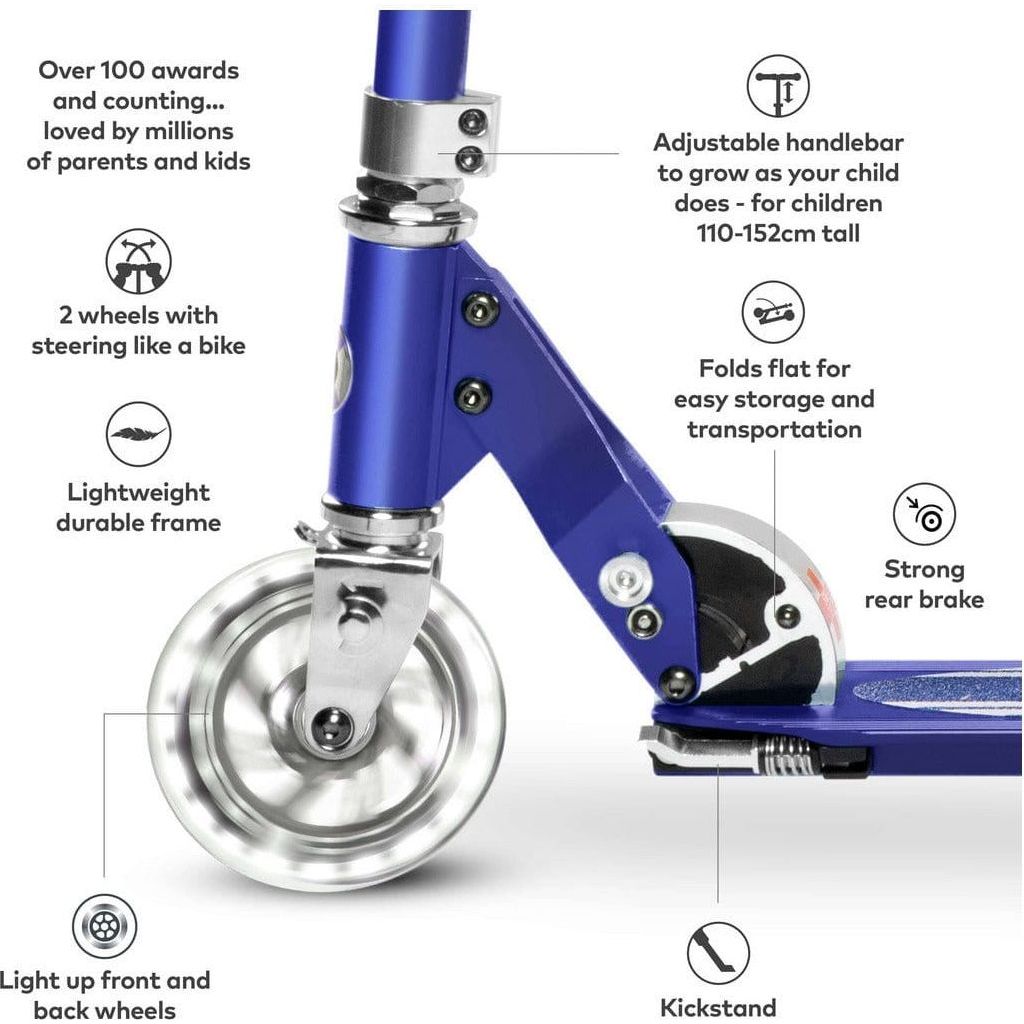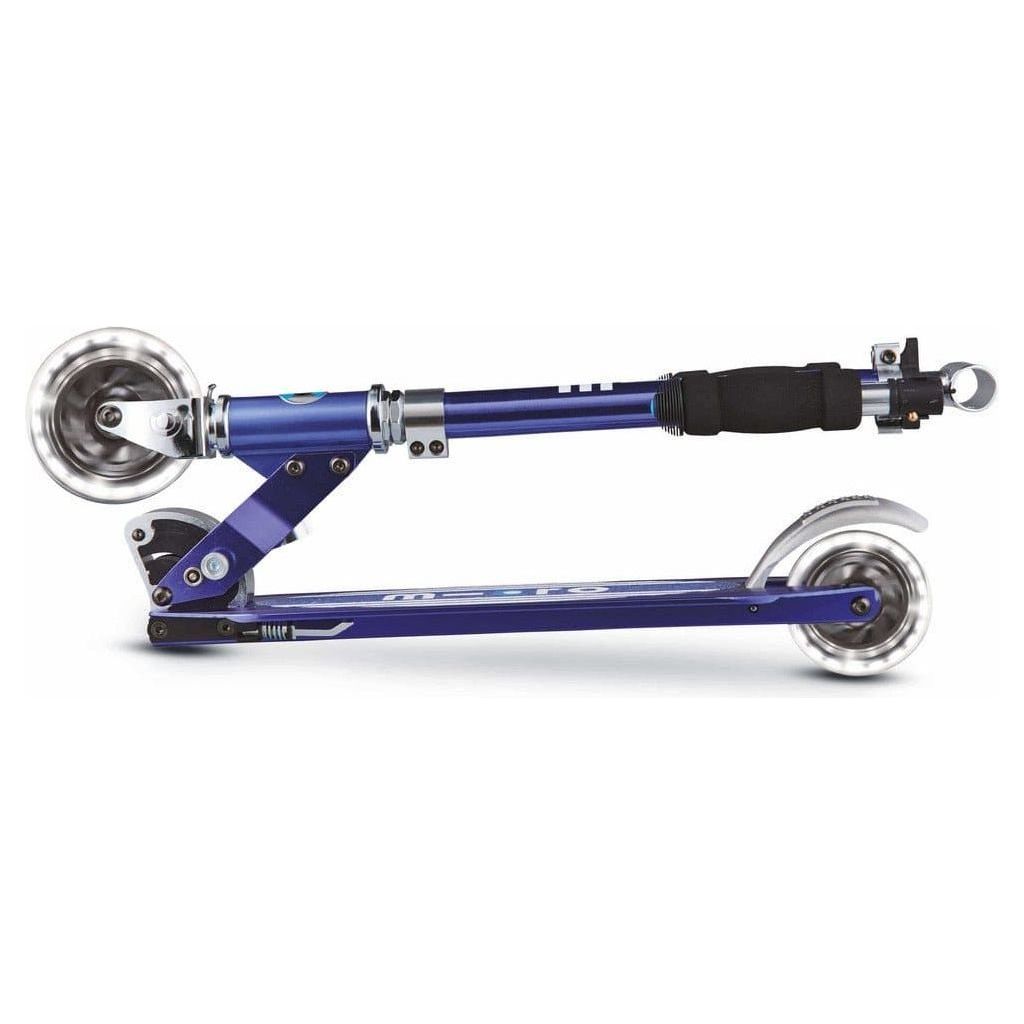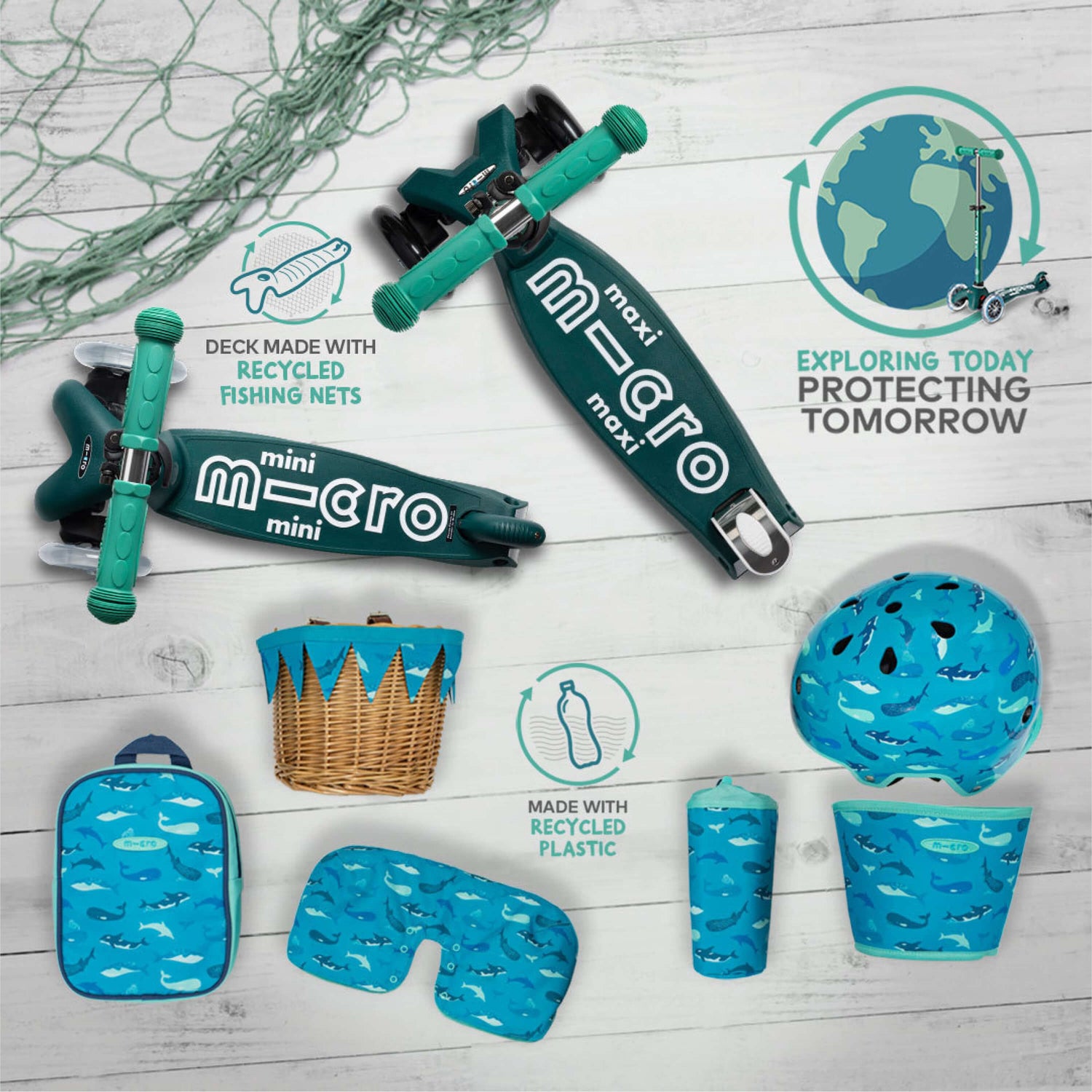 A Leading Brand
There is no doubt Micro Scooters is a leading brand in the scooter and ride on industry, and we know why! Shop the full range here...
Shop Micro Scooters